Features
See which URLs and apps your employees spend time on
URL and app tracking
Track every website, program, and application used by employees and categorize them as productive or unproductive. See how your employees spend their days, and each person's average productivity.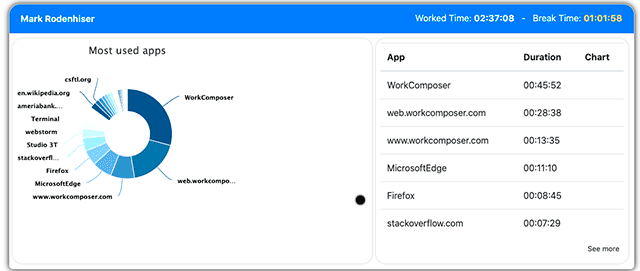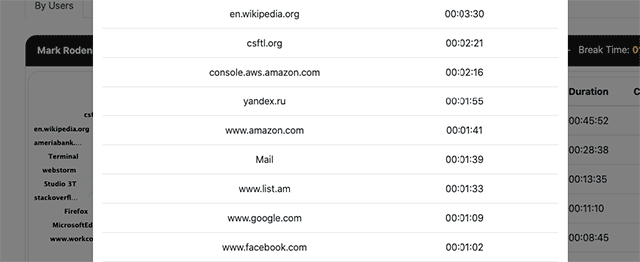 Reports on usage duration
Get reports that outline which websites and applications are used and for how long. Detailed insights show how time is spent, including productivity issues that can be fixed instantly.
Productivity rating
Divide tracked applications into Productive apps and Unproductive apps. Make sure that everyone dedicates their office time to work-related tasks.