Adding a Manual Time
User's Steps For Adding Manual Time
1. Go to your WorkComposer website account
2. Click on the arrow button on the right corner
3. Click on the "Add manual time" button as displayed on the screenshot below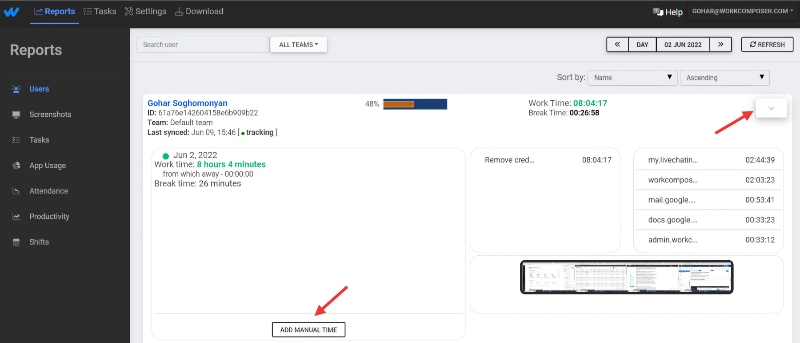 In the opened window choose the time interval you want to add. Also, leave a note for your admin. Then click on the "Submit" button.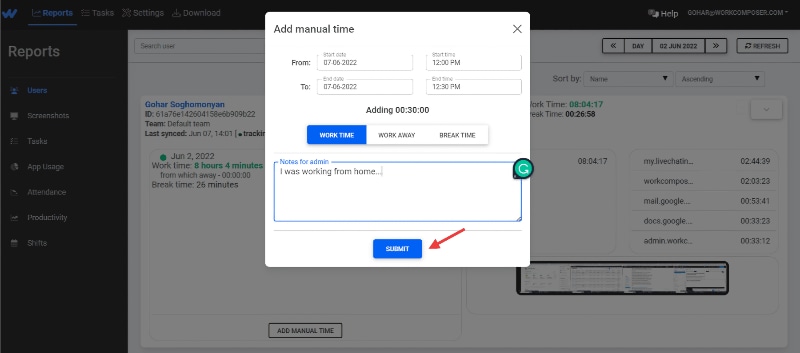 Your account admin will receive a notification and can decide to approve or reject the request. Once approved, the time will be added to your work time accordingly. You will receive an email once your request is approved or rejected.
Admin's Steps For Adding Manual Time
1. Go to your WorkComposer website account
2. From the Users section of the Reports find the user
3. Click on the arrow button on the right
4. Click on the "Add manual time" button as shown on the screenshot below: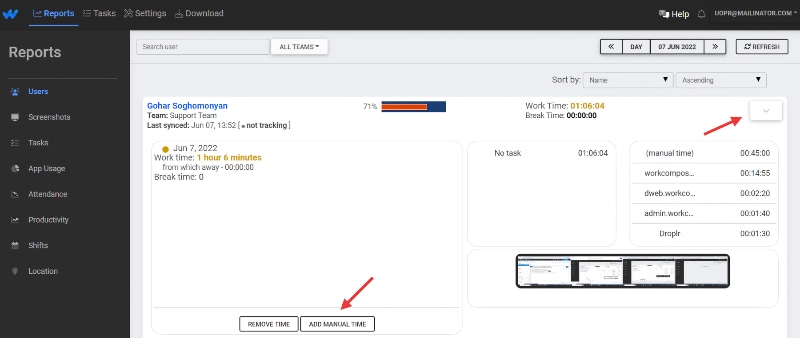 The manual time will be added to the user's work time immediately. Please note, that whenever users request a manual time, you will receive a notification in your WorkComposer web account and can either Approve or Reject it.

Also, you will receive a notification email: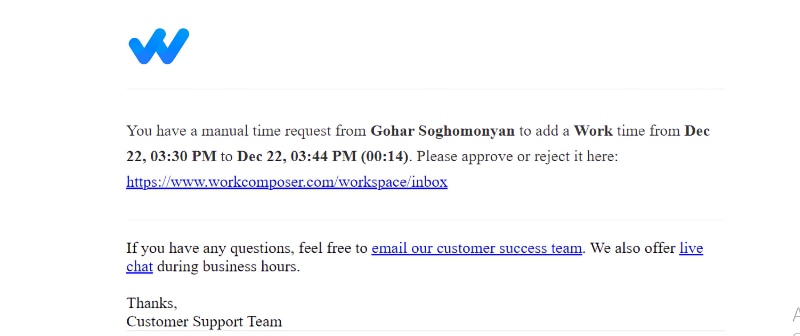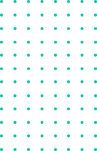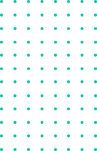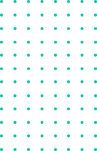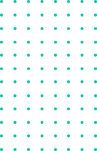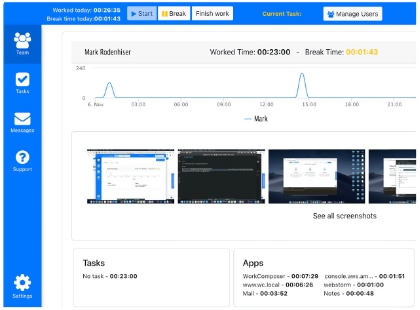 Bullet-Proof
Security
We promise to provide
bullet-proof security to all
our stakeholders.
JOIN WORKCOMPOSER
Let's get you

Started

Have you been oblivious to all this? Don't worry, the
user interface at WorkComposer is purposefully
designed to be obvious. All you need is a
dedication to upgrade and enhance the overall
team competence.
7 days of a free trial.
No credit card is required.
Cancel anytime.
Start a free trial