WorkComposer is here to make sure your employees deliver their full hours… so you can get more things done, and increase their productivity starting today.
Try WorkComposer for 7 days FREE. No credit card required. Get Started
It's simple, easy, and it works!
Remember, the difference between success and failure is great teamwork.
So don't let your team being distracted all the time and have low productivity. As a good leader, it's your job to make sure they stay focused on their job, which will ultimately lead your company to success.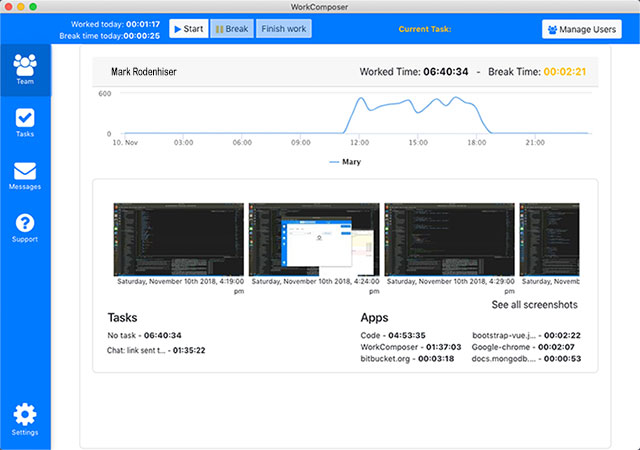 Users report a 30% increase in productivity with Work Composer.
Meet all the great features of WorkComposer that make it possible…
Time Tracking
When your employee starts to work, they only need to click "Start", and WorkComposer will automatically start tracking their working time in the background. With this feature, you can see how much time they actually spent on their task, and it could prevent your employee from working less than 8 hours or coming to work late.
Screenshot Monitoring
This feature allows you to automatically take screenshots of your employees' computer screen every 3-5 minutes when the tracking is started so that the manager can review the work being done. Caught an employee browsing Reddit during office hours? Just take the screenshot, print it out, and show it to him/her.
Web And App Usage
In addition to time tracking and screenshot monitoring, WorkComposer also allows you to see all the Websites and Apps accessed by your employees during their work time. It'd be making it much easier for you to see who's the most productive employee in the office. Just check their report, and see which ones spent more time doing non-work related activities while at work.
Break-Time Tracking
WorkComposer comes with a Break-Time Tracking feature that will automatically stop tracking the time when your employees are taking a break. This feature also reports each of your employees' break time, so you'll notice if there's someone who's taking a break for too long.
Offline Mode
WorkComposer works even without an Internet Connection. That means you can still use WorkComposer seamlessly even if your office is always having trouble with an unstable Internet connection. All the tracked time, changes to the tasks, messages you write will get synchronized to the cloud as soon as the internet connection is restored. Not even a single second of the worked time will be lost - guaranteed.
Sure, other time tracking tools can do the same thing
Here's What Set WorkComposer Apart…
Comes With A Competitive Price
There is almost no competitor that could match our prices. Yet, we believe none of them are even close to offering screenshot tracking (taking screenshots every 3-5 minutes) for the same price. We've invested heavily in optimizing the file storage and server costs… that way, we can offer our service for half of the price our competitors may charge you. Go here to check our pricing. See the pricing
Built-in Task Management Feature
Every business needs task management software to stay organized and get more things done efficiently. With WorkComposer, you don't need to pay for another third-party task and project management software. Not only can it save your money, but it can also make everything more simple and easier since you won't need to switching back and forth between different platforms.
Friendly Support Team
Whenever you have a problem (which will rarely happen) with our software, there's a dedicated support team who's ready to assist you 24/7. Asking for their help will be like asking help from your best friend. They'll respond to all your messages as soon as they receive it.
Some Of The Good Things You Can Expect Once You Start Using WorkComposer
No more employees procrastinating during work time. Instead, they'll stay focused on their tasks because they know you (or the manager) watch what they're doing behind their desk.
Get more projects done before the deadline. With WorkComposer, you can make sure all your employees are using their work time to complete their tasks. With highly-productive people in your company, you can expect to get more things done, and you can finally say goodbye to delayed projects.
Be a good leader who leads your team to success. As a leader, your job is to make sure all your team members stay focused on their job… so you can lead your team to success. This could be done easier with WorkComposer. You can easily track and monitor what they're doing - even while you're away from the office.
Get Started In 3 Simple Steps
Click the button below to get a free 7-day trial
Follow the simple instruction
Download and install the software on your employees' computer (works Windows, MacOS, Linux)
Try WorkComposer Today For FREE!
Why wait to get all the people in your company to be more productive? Now, you're only a few steps away to break free from inefficient work time. So don't wait longer. Try WorkComposer today for free and see how it can completely change the whole game. (No credit card required)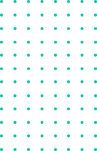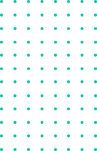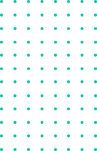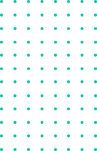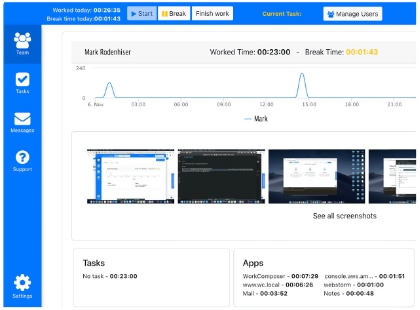 Bullet-Proof
Security
We promise to provide
bullet-proof security to all
our stakeholders.
JOIN WORKCOMPOSER
Let's get you

Started

Have you been oblivious to all this? Don't worry, the
user interface at WorkComposer is purposefully
designed to be obvious. All you need is a
dedication to upgrade and enhance the overall
team competence.
7 days of a free trial.
No credit card is required.
Cancel anytime.
Start a free trial