Understanding WorkComposer's Reports
With WorkComposer, you can have advanced reports to monitor your employee's performance throughout the work day. These customizable reports provide complete information about how efficiently employees spend their work time. You can generate these reports by users, teams, and date. Almost all reports are exportable in Excel or CSV format. Let's go through the details.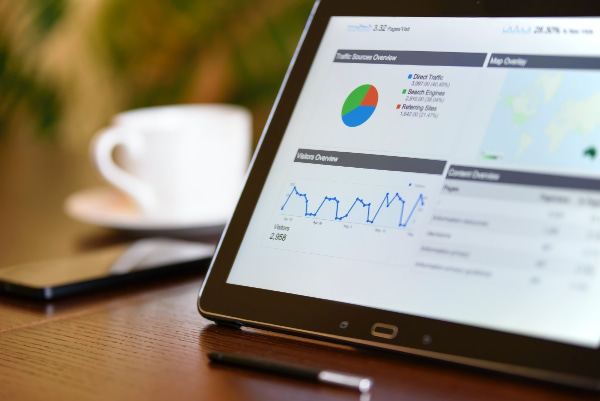 Users Report
This is a general report of each employee. Here is an overall view of the employee's total work time, break time, idle time, the tasks they are working on, the apps and websites they visit, and the screenshots taken from the employees' computer screens. From here, you can remove time or add manual time.
Screenshots Report
In this report, you can review each employee's screenshots taken from their computer screens during the work day. Search the user, pick the date you need, and see all the visual displayed activity. Find more details in this article.


Tasks Report
This report shows how much time is spent on each project and task. You can see all the projects(including functions and sprints) with details like title, members, duration, type, etc. For more, check the Project and task management article.
App Usage Report
In the App Usage report, you can see websites and apps your employees visit during working hours. Just click on the "Show detailed log," and you will be represented with each employee's logs. You will see the exact URLs and the time duration spent there.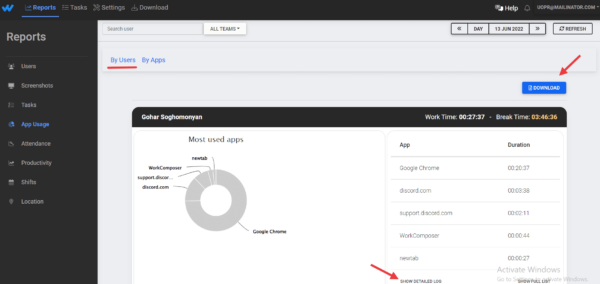 Attendance Report
With the Attendance report, you will know when exactly your employees start their work day and finish it. Their total work time and break time also are included in this report. The green color on the board indicates the work time. The yellow stripes show the break time. And the white space in the report means the computer was suspended or shut down.
Productivity Report
The next is the Productivity report which shows your employee's total productive and unproductive time during the work day. If you notice a particular webpage that causes your company productivity loss, you can add the website to the Unproductive Apps. Afterward, if your employee wants to visit that website, the time spent on it will be counted as unproductive, and the data will be displayed in the Productivity report.


Shifts Report
If the shift scheduling is enabled, it'll force the tracking to be allowed during the shift time. You can always find the start and finish time according to the employee's shift in the Shifts report. With this report, it's easy to check how long your employees have been late or early for work. Also, here is the total time of breaks taken.
Location Report
Location tracking is based on the IP address, so it's accurate down to a city or zip code. By clicking the specific user icon on the map, you can see where your employee is, zip code, IP address, internet provider, etc.