WorkComposer - Offline Time Tracking
The Internet Connection Problem
How many times have you been interrupted because Wi-Fi goes down? Remember how your remote employees often stopped working and postponed their tasks when they had internet connection problems. It's frustrating. That leak of time causes your productivity loss. The time tracking software with an offline time tracking feature could be a considerable investment in your company. You can start tracking working hours accurately and bring your business to the next level.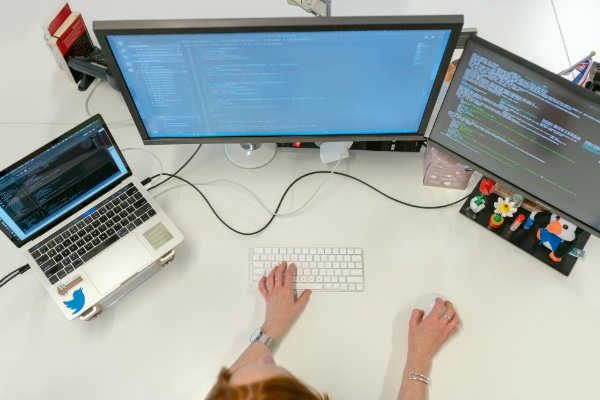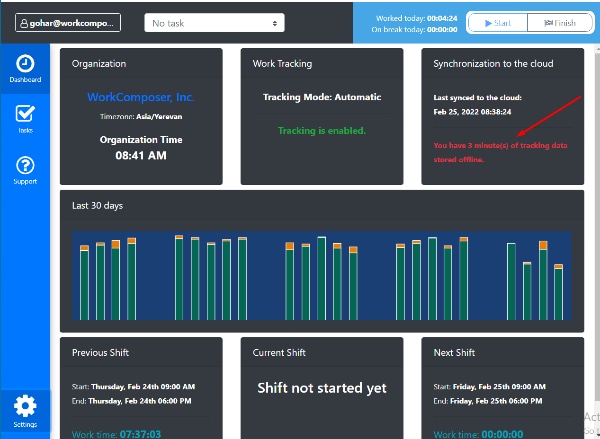 WorkComposer Offline Time Tracking
WorkComposer time tracking software is designed as a time tracking tool to help both organizations and employees track their time, avoiding not-work-related problems. The offline time tracking feature allows you to track your time even if you don't have an internet connection. The amount of the stored tracking data is shown in your dashboard. Once there is a stable connection, the screenshots and other activities will be synced to the cloud.
Offline Time Tracking Configuration
The feature is configurable from the Tracking Settings. By default, it's disabled. Depending on your organization's type of service, you can choose to enable the "Stop tracking if no internet connection" option. Moreover, you can set up an exact time interval after which you don't want to track if the internet connection is lost.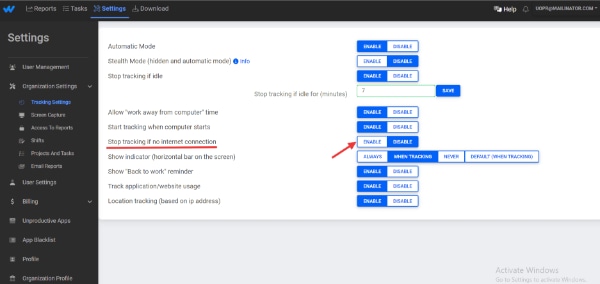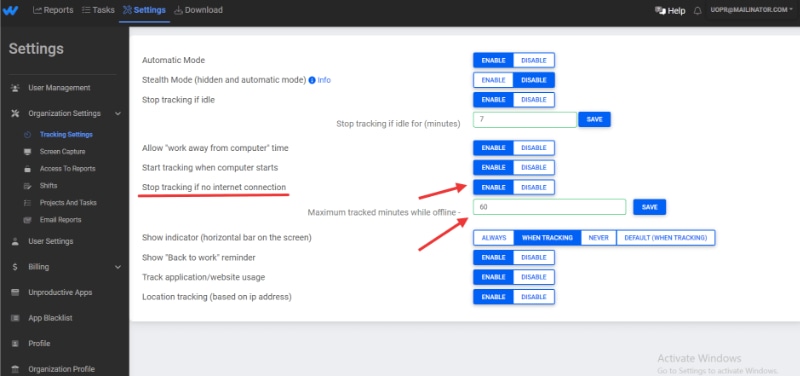 Instead Of Conclusion
The world is changing day by day. Yesterday's trends in digital services can be no more actual today and vice versa. No matter your specialty or the company you represent, you must adapt to the changes quickly and without wasting time. It's up to you to choose the time tracking software fitting your business perspective. But the main goal should be to manage the time right. At this point, offline time tracking is supposed to be a demanded feature for every company that respects time.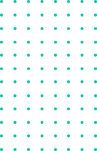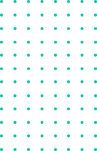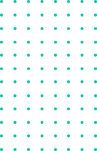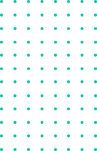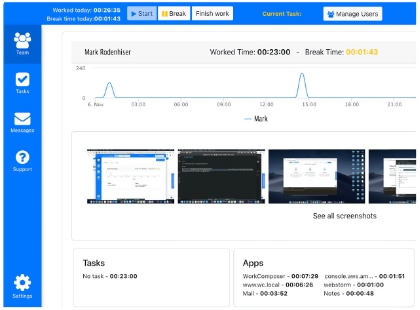 Bullet-Proof
Security
We promise to provide
bullet-proof security to all
our stakeholders.
JOIN WORKCOMPOSER
Let's get you

Started

Have you been oblivious to all this? Don't worry, the
user interface at WorkComposer is purposefully
designed to be obvious. All you need is a
dedication to upgrade and enhance the overall
team competence.
7 days of a free trial.
No credit card is required.
Cancel anytime.
Start a free trial