Deleting work time and screenshots
How to delete the screenshots
WorkComposer takes screenshots only when users indicate that they are working. If accidentally non-work-related screenshots were taken, the only way to delete these screenshots is to delete the time associated with them. As a result, work time will also be deducted from their work hours. It's a well-known fact that the employees should focus on core work activities. To avoid distractions, regular users should contact the account admins. Only account owners and admins have the privileges to delete the screenshots. Let's go through the steps: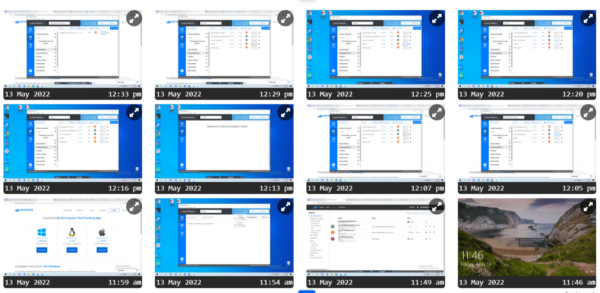 Step 1.
From your owner(admin) account go to the "Users" section
Choose the user as shown on the screenshot below
Click on the arrow button on the right corner
Step 2.
Click on the "Remove Time" button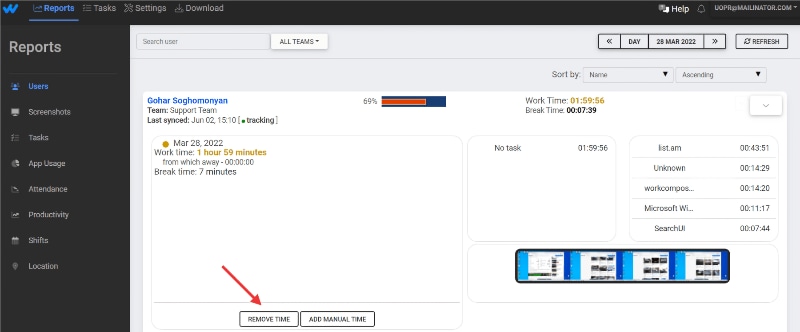 Step 3.
Set the date and time you wish and click on the "Delete" button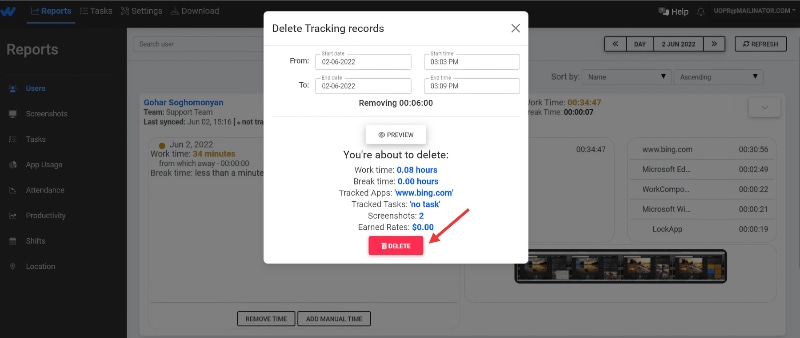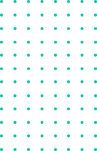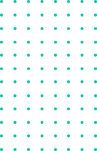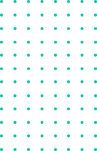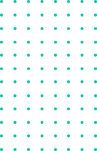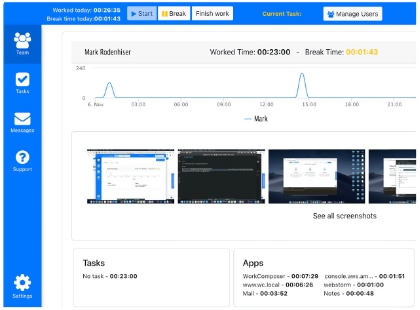 Bullet-Proof
Security
We promise to provide
bullet-proof security to all
our stakeholders.
JOIN WORKCOMPOSER
Let's get you

Started

Have you been oblivious to all this? Don't worry, the
user interface at WorkComposer is purposefully
designed to be obvious. All you need is a
dedication to upgrade and enhance the overall
team competence.
7 days of a free trial.
No credit card is required.
Cancel anytime.
Start a free trial