Features
Track billable time without wasting a second
Start Tracking
Starting Tracking can be either manual or automatic, depending on your organization settings. Once tracking is started, WorkComposer will start registering the time and collecting data. Users can close WorkComposer and continue with his work. WorkComposer will continue tracking in the background.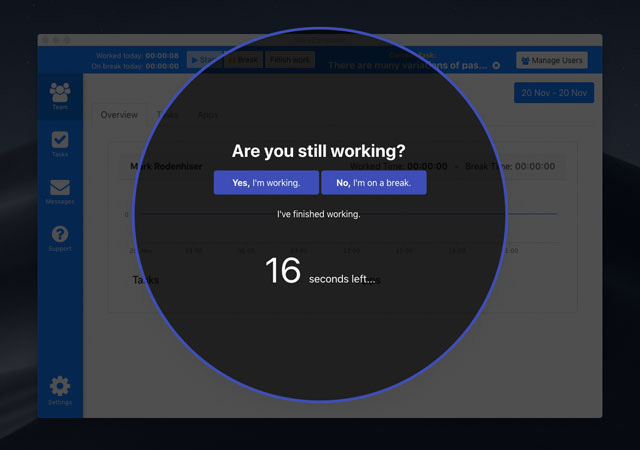 Stop Tracking if no activity
WorkComposer also registers how long the user has been idle (not using the computer) and generates reports on the activity levels. If not activity detected within 5 minutes (configurable), the tracking would be stopped, and the user will be switched automatically to the "Break" mode. This ensures that tracked time is always accurate and reflects the time that was spent working.
Remind to enable Tracking
It's easy to forget to start Tracking when returning from a break, but our tracking reminders have your back. WorkComposer will remind to enable tracking if there is a activity while the tracker is in Break mode.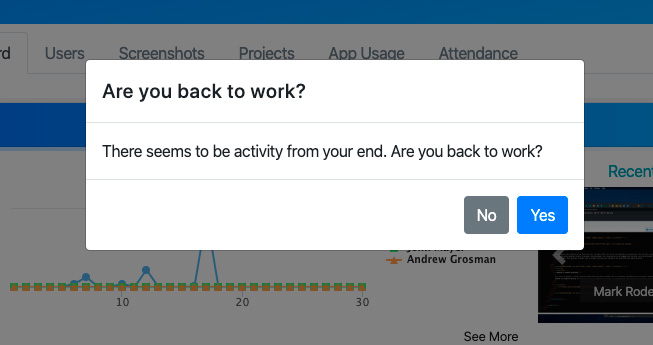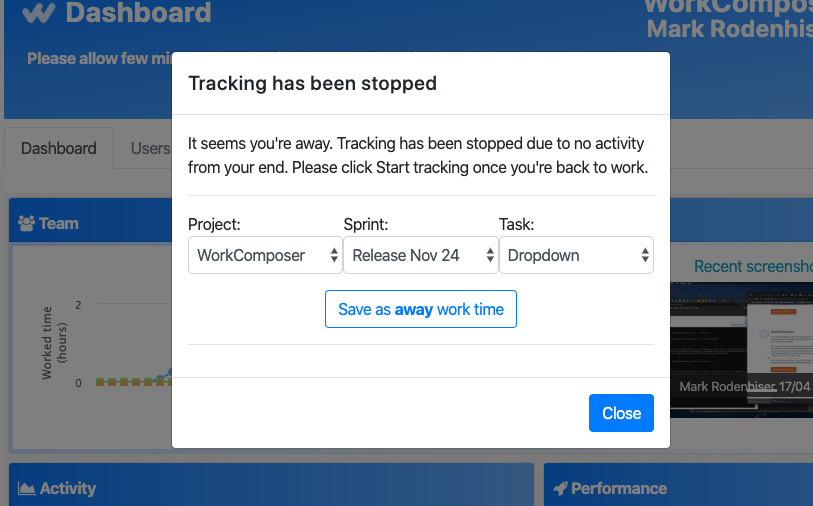 Away Time Tracking
Collect accurate data about the time spent away from the work computer. Specify the task or project you were working on while away and put them down as work time. That way, you'll have a more precise overview of your team's workload, time management, and productivity.