Categories
Maximize Team Productivity: 7 Essential Factors to Consider Before Purchasing a Team Management Tool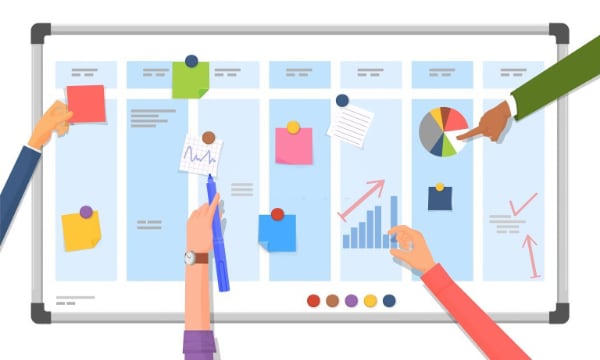 People in many workplaces use collaboration software to share and arrange their work. By giving users access to an online workspace where they can collaborate on projects, share files and notes, and communicate over documents, these solutions help them do any activity using more than one person.
It is the most effective technique for team productivity. And it's crucial to select the appropriate software depending on your company's requirements and financial constraints. Team productivity tools have various capabilities, including shared file systems, task list views, brainstorming sessions, file sharing, time tracking, and many more.
It has resulted in an overwhelming amount of productivity tools, all promising to transform our work and help us achieve a healthier work-life balance. Because many productivity tools are available in the market, it doesn't mean you need to have all of them at your disposal.
Productivity challenges can quickly arise when you're not using the right software for the job. There are essential factors you need to consider when choosing productivity tools to ensure that you invest in tools that will benefit you and your productivity.
Seven Things To Consider Before Buying Productivity Tool
Whatever the situation, you should determine how and why a particular tool can be helpful. These are common approaches to determining whether this productivity tool will benefit you or your business. Be careful to look over this list before selecting your productivity tool.
Maintain Your Workflow
How might this productivity tool help you? It is a vital question you should consider. Defining your workflow is the first step toward answering this question. To overcome this misconception about complexity, you can establish a solid workflow that improves your work process and boosts productivity.
For instance, if you want to increase productivity, you can design a task management workflow that meets your requirements. List everything you need to accomplish to achieve your final objective while keeping it in mind. Divide larger projects into manageable segments to assess which processes require the most time.
Create milestones to help you monitor your progress and give crucial tasks precedence over less important ones. Try to learn how a specific productivity app would close any gaps in your work process that are reducing your efficiency so you may accomplish your goal in the shortest period possible. Choosing only Work Composer is the best choice ever as it helps you and your employees to stay productive.
Better Control Over Your Projects
Getting a powerful software solution is essential if you want to manage many complicated projects. You and your team leaders can organize the teams working on various projects with the team productivity tool. It will make it possible for everyone in the group to collaborate, exchange ideas, find solutions to issues, and decide on the project's strategic direction.
The best productivity tool like Work Composer with a project management function should make it simple for your business to manage projects, assign tasks to team members, settle disputes within the team, and receive real-time information on project status. Therefore, select the best option for your team when using this tool.
Check The Security Features
Yes, you want your staff to be as involved as they can be, but it doesn't mean you need to be aware of everything they do. Just be sure to consider privacy choices before selecting a provider. Since everyone has access to the internet, they can probably find some way to interact with your company.
That threat is disastrous when someone reaches your security through a hack. Hacks can cost a lot of money and a lot of time to repair, even for companies that don't handle a lot of sensitive data. You can require additional security features beyond the norm. You must choose one that satisfies all of your company's security requirements. You should constantly look at the security features to choose the most powerful software available.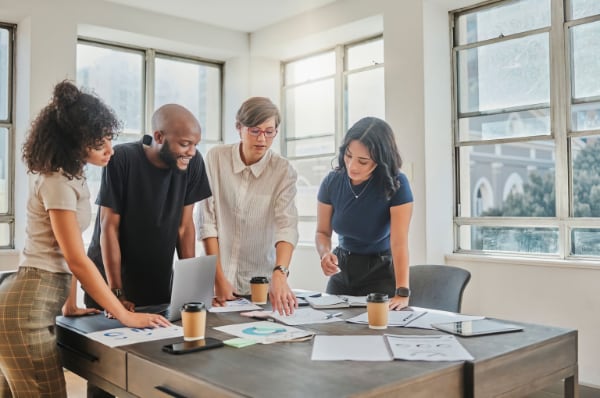 Available Help and Training
When adding a new productivity tool to your workflow, assistance and training are essential considerations. Make sure the tool you chose has enough training resources that are easily accessible for new users if you don't have an aptitude for picking up new tools.
Even if the tool you've chosen seems simple, you'll have concerns about some of its features or unexpected issues. Ensure the app provides a high level of support and makes it simple for users to get in touch and receive help.
Choose Multiple Features
Think about how many different features your team productivity tool has. Utilizing a technology only concerned with one aspect of the cooperation might be pretty irritating. It is not uncommon for teams to spend more time rearranging software than on actual projects.
Several productivity tools are accessible, including task boards, timeline planning, list viewing, file sharing, and notifications. So occasionally, spending more money to have more functions in a single piece of software is preferable.
How Many People Can Use it?
You will require more assistance at a certain point, and team productivity tools will be crucial then. The critical thing to remember is that if you need to deal with more people at once, you should consider alternatives. You should consider your long-term expansion plans if you don't meet this condition.
Go With The User's Choice
Use tools your team enjoys using if you want them to be more productive. You can utilize each person's maximum potential by placing them in an environment where they feel at ease and are familiar with the technologies they use.
A team member is more likely to boost productivity and develop a passion for the tools they use if they are enthusiastic about utilizing them. A team member's enthusiasm for a device they frequently use will probably affect the attitudes of the other team members.
Conclusion
Collaboration is essential to keeping businesses productive. Your team can do more as you have the best tool. And as you can see, team productivity software like Work Composer has a wide range of functions and functionalities. Choose the one such as Work Composer that best serves your team and provides the most value.