Categories
Five Tips for Improving Team Productivity With Productivity Tracking Software
Are you looking for ways to track the productivity of your team?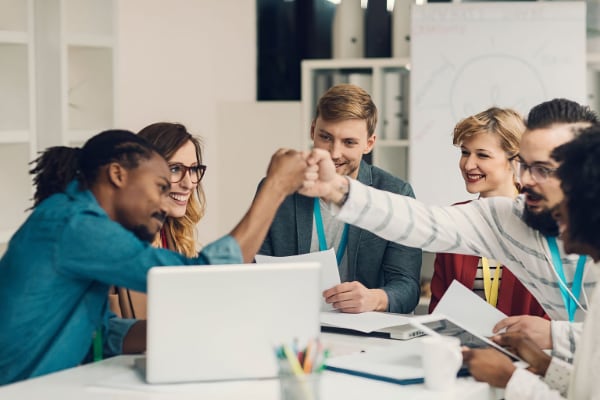 Tracking employee productivity helps management or business owners to find issues for improving productivity. By productivity tracking software like WorkComposer, you can identify which workers are most productive and which ones need more help to increase their productivity.
The level of team productivity increases with time. Your employees' interest and productivity levels can rise or fall throughout the day due to various things. Due to this, productivity tracking software is essential for any business.
One of the essential tips for business success is increasing productivity, especially in the current challenging economy, where unemployment is more common. It's hard to increase productivity. As a result, management frequently searches for techniques and testing devices to help staff to work more quickly, effectively, and successfully.
Organizations often ignore information on employee software usage. According to some companies, the benefits of tracking software usage go far beyond improved license utilization efficiency and may also be used to increase worker productivity and behavior.
Organizations can use productivity-tracking software to measure employee activity during work hours, evaluate employee behavior, and track key performance indicators. In other words, businesses use monitoring or time-tracking software to determine how productive their staff are.
Ways To Improve Team Productivity With Productivity Tracking Software
Use the tips we've given here to improve employee productivity tracking and make it clear to your employees that you're doing it. The productivity of your team can quickly increase with the proper tools. Here are five ways to track team performance:
Track the Adoption of New Applications by Users

A software that examines the use of different versions of similar software could be beneficial for determining how users are using the more recent programs. This analysis can help you determine support and training needs and ways to improve user satisfaction and productivity.

Using tools that get precise and complete information on software usage can help you increase your software, support investments, and increase employee productivity. It'll also allow you to understand the genuine software used in your company.

Track the User Adoption of New Applications

Software that monitors the use of different versions of similar software may be useful for learning how users adopt newer programs. It can be used to identify areas that need guidance and assistance, as well as ways to improve productivity and user satisfaction.

You can maintain investments, and improve staff productivity by using tools that get complete and accurate information on software usage. Also, it will help you understand your company's software. Many users have little time on the accounts and haven't used the software in more than three weeks. This information is essential for optimizing permission use.

However, the employee productivity tracker like WorkComposer finds and examines potential work-interfering distractions, giving you the information you need to decide how to increase productivity.

Productivity Tracking Software Captures Wasted Time

A feature of user tracking software called time lost report informs management when an employee uses a website that is not approved by the business or is usually wasting time away on work. For example, any considerable amount of time spent on Facebook will be reported as wasted if restricted.

You can manage your company's settings in this aspect, but the facts show that productivity tracking software allows you to determine how much time is spent. If your marketing team uses Facebook, for example, they aren't wasting time there by socializing.

In actuality, employees devote roughly 30% of their working hours to activities unrelated to their jobs. Office workers frequently use social media platforms like Facebook, Instagram, and Twitter, as well as indulge in online shopping, gaming, and coffee breaks while they should be working.

Avoids Micromanagement

It can be tricky for owners and managers to measure team productivity. At that moment, micromanagement is a solution. Also, you are already aware micromanagement affects employee productivity. Software such as WorkComposer for tracking productivity can be your actual helper. Organizations can benefit from monitoring software as it enables them to manage and allows them to focus on measuring productivity.

You can monitor employee performance in a non-intrusive way in this manner. Also, proper productivity tracker software does not store useless data about online activities. It seems that by increasing the stress level throughout the day, you do not want your employees to feel their work world is collapsing. Giving your team your trust and support is essential, as is motivating them to take action on important subjects that impact your organization.

Balance Workload

An organization can benefit from the objective evaluation of employee productivity provided by productivity tracking software. Businesses may also be able to recognize their most productive workers more immediately and motivate them to share their output across the entire organization.

It is possible to tell whether employees and departments are overworked or underworked using data from productivity tracker tools. Employers can use the data to balance and redistribute the workload across employees and departments and make appropriate decisions to reduce problematic areas.

Equalizing job obligations and remaining one step ahead of discrimination are the goals. Additionally, productivity tracking software can aid in your progress. To ensure that all activities are performed on time and to a high degree, you can reallocate work across team members using productivity tracker tools.
Conclusion
Productivity tracking is essential for improving team performance. Many tools are available to help you like the best one, WorkComposer; many organizations prefer productivity and time-tracking tools as they are the simplest way to keep track of staff productivity. Moreover, here you read the advantages of team productivity tracking and five practical tips to simplify your work that will surely help you to boost up your team productivity.