Categories
Why is Time Tracking Important for Project Management?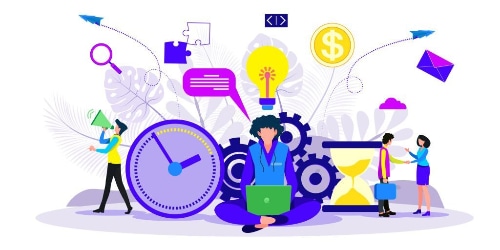 It is essential to plan effectively to complete a project. What if the timeline doesn't match the expectations? Can you monitor a project's execution and ensure you promptly deliver an appropriate solution? It's all about project management. Although project management is a discipline, it is not a stand-alone profession. One of the crucial components of it is time management.
By managing time, we can track how much time we spend on individual tasks and how much time we spend on the overall project. Measurements are usually done in person-hours or person-days. It may be intimidating to think time tracking overwhelms your team or hinders creativity if you aren't familiar with it. The truth is that everyone benefits from tracking how much time they spend on each project.
In this blog post, we'll shed light on the following reasons why time tracking software is always essential to project management:
Time tracking is crucial in project management.
Benefits of time tracking in project management
Managing projects with the best time tracking practices
Why Should You Use Time Tracking in Project Management?
Time tracking lets you track the time spent on a project and individual tasks. Having visibility into your employees' productivity and performance helps you assess their efficiency. Cost-plus pricing businesses, companies with hourly workers, and professional services providers must keep tabs on time.
It should be easy for your team members to input time entries into project management software. Your software should also allow you to view and print time reports for projects after the time has been recorded. Clients and other stakeholders can access the reports and track the workload of your team members.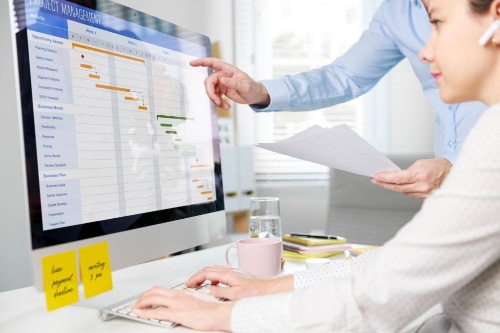 Tracking project time in several ways
Knowing how to use time tracking properly is imperative if you want to enhance your project management efforts. Check out these four ways to manage your time effectively.
Select the right time tracker tool
What's the best time tracking tool for you out of all the options available? Consider what works best for your business and your processes. Set clear goals for your project. Determine the features that will help you accomplish these goals in software. By doing so, you can narrow your choices more quickly.
Encourage the team to track time.
Your team's productivity can suffer if you do not introduce a new tool properly. There are certainly new systems and processes to learn, new methods to implement, and new tasks to handle. Encourage your team members to keep track of their time.
Have a reminder system
Timing, accuracy, and consistency are critical factors in project management. You need to find a system that reminds your employees to record their time accurately and regularly. The good news is that you can set up email reminders to ensure your employees log in at the right time with modern time tracking software.
Also, you can set up reminders for managers and admins who haven't tracked their time to make things easier. It can also occur when someone tracks more time than they usually would.
The analysis of tracked time
Tracking time alone is not sufficient for project management. The value of time tracking software lies in analyzing the data obtained through it. Managers can analyze time tracking data at their disposal to:
Identify the impact of time tracking on their teams,
Find the problem and fix it
Gain a better understanding of the productivity of their teams.
Benefits of Time Tracking for Project Management
Here are some benefits of time tracking for project management: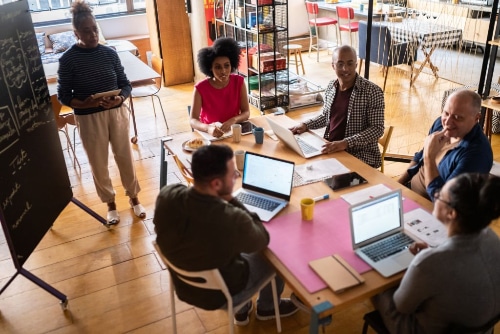 Develop Better Project Plans
To plan effectively, you need a substantial amount of time tracking information. How long does it take to finish the project? What is the overall importance of the time-consuming task? By tracking your time, you can categorize your tasks effectively. Therefore, you should prioritize your tasks accordingly.
Identifying each team member's strengths and weaknesses is easier when you know how much time they spend on tasks. You can also see who is responsible for which tasks. This way, you can enable the team to harness their strengths to accomplish tasks.
Increase Productivity
According to the study, the top barrier to productivity is time management. The brain can only focus on one task at a given time. In addition, many of us have a misconception about multitasking efficiency. The best results come from avoiding multitasking. You are more likely to be successful when you do things one by one.
The fact that time tracking does not permit multitasking is one of the reasons that it increases efficiency. The task ahead has a specific deadline. Concentrating on one task simultaneously allows one to be more productive without interfering with other tasks.
Improve Estimate Accuracy
It is easier to forecast how long it will take to complete the same or similar tasks if you know how much time is spent on them. This simplifies and improves future project estimation processes. As a result, you will be able to maintain a healthier work-life balance and prevent work overload.
Build Stronger Communication With Client
Keeping track of time is essential for providing reports to clients and other stakeholders. A shared roadmap and stage of the project help partners better understand the project. This benefit is that they can track their investment or effort and see how it is paying off.
Manage Scope Creep
Managing projects involves managing change demands. It is essential to manage changes effectively to prevent scope creep and negatively impact project progress. By clearly defining the description, duration, and cost of a task, time tracking helps you complete projects more quickly.
Last Words
Your productivity will improve dramatically once you start tracking your time. Adapting to the new strategy is all that needs to be done now. Always remember that time management is crucial to achieving your goals in your professional and personal life.