Categories
Best Project Time Management Tool To Boost Productivity
Are you looking for the best time management tools? Do you struggle to meet deadlines and manage too many responsibilities, or are you overwhelmed by multitasking and frustrated by procrastination? Do you want to stay productive the whole day and complete all the tasks successfully?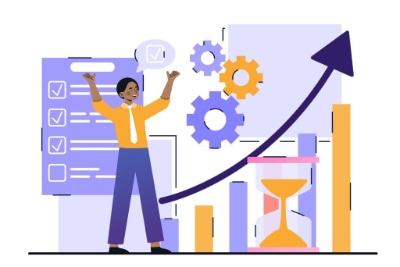 Many technologies and tools are specially designed to increase productivity. Many management tools are available now, but WorkComposer is the best. Work Composer time management tool helps you to focus on the most important things. You're missing some pro tricks if you're not utilizing this time management software.
In this guide, you'll get to know in detail about this outstanding Work Composer time management tool features that will surely boost productivity. The time management tools will vary depending on your needs and wants. We've also compiled a list of other time management tools that help manage your time. Let's get straight to the list.
What is a Time Management Tool?
Time management tools make organizing, scheduling, and prioritizing tasks and projects more manageable. As a result, they assist in managing deliverables with focus and tackling deadlines. Businesses can improve efficiency, employee motivation, and productivity using the right time management tools.
Time Management Tool that You Need to Try
WorkComposer
WorkComposer is the best time tracking software due to its core features. You can either track manually or automatically, depending on your organization's settings. Your tracking will begin once WorkComposer starts collecting time data.
You can close WorkComposer and continue working. As WorkComposer tracks in the background, it will continue to do so. In addition to registering idle times, WorkComposer also produces activity reports to track user activity.
The screenshot tracking feature of WorkComposer makes it easy to spot any problematic situations at a glance. You can individually enable or disable screenshots. It helps to assess each employee's productivity by tracking sites, programs, and applications. You can analyze the working hours and productivity of each of your employees.
Moreover, You can keep track of time and attendance, such as arriving and leaving the workplace, taking lunch breaks, and working remotely. The company's team size and composition are also displayed, so you can see who's in the organization and who's not. You can keep track of each project's and task's time. You can check on how your project is progressing, estimate how much time is needed for similar projects in the future, and bill your clients correctly.
The key features of the WorkComposer are:
Work time tracking
Screenshot monitoring
URLs and app usage
Attendance tracking
Task management
Advantages of Using Time Management Tool
Here are some top-notch advantages of using this fantastic WorkComposer time management tool: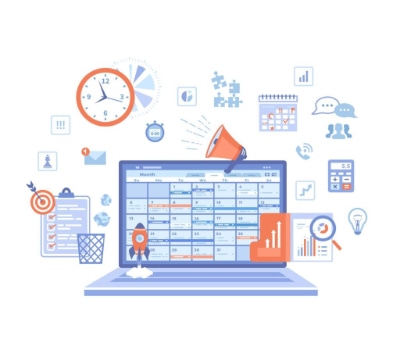 Increased Productivity
Work Composer time management tools will boost your productivity as you can complete tasks or projects faster. There may be less stress about deadlines, and you'll finish a task faster. The best way to plan your work around impending deadlines is to follow a calendar, track them in management software, or keep a to-do list.
More Energy for Free Time
When you manage your time effectively, you can know when each task will be completed, taking away the stress of trying to finish everything before you leave for the day. Rather than going through your usual routine, you can take a break. You can save energy for your free time when you plan when your work will be finished before you start it with time management. Your work-life balance can improve if you have more free time.
Clear Daily Goals
If you manage your time effectively, you will spend less time deciding what to do and how to do it, and you will be able to simplify your day. Consider deciding what to do before beginning the project if you have a complex project with multiple unclear steps. Once the project is broken down into tasks, it provides a sense of direction. It saves time if you plan out your objectives before you begin. The result can be more time spent working on what you should be doing rather than wondering what you should be doing.
Improves Focus
It is possible to improve your focus while working if you learn how to use time management tools effectively. Each task has its time slot, so you don't have to juggle too many tasks simultaneously. You can also manage your time in a way that allows you to be productive and stay focused by scheduling daily tasks. If you do highly focused work in low-traffic areas of the office or at home, you might answer emails in a quiet room.
Why is Time Management Important?
Time management allows you to prioritize your tasks and ensure you have enough time to complete each project. Your work will be more quality if you don't rush to finish it before a deadline. Time management is the ability to manage your time to complete your tasks on time. Employees need to be able to manage time effectively and meet deadlines. Through strategic systems and practices, you can improve your time management skills.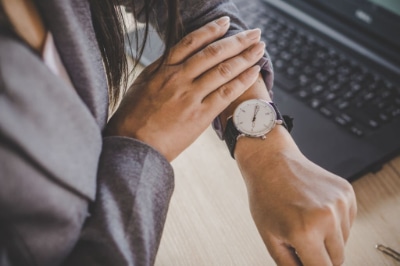 Conclusion
In the rapidly changing remote working environment, it is more important than ever to have time management tools for employees and teams. Work Composer can help you to declutter your mind and free you from the clutter of multitasking. It also makes it easier to stay on top of your work to achieve your goals quicker. This tool can help you increase your team's productivity.