Categories
5 Basic Principles to Improve Task Management
Task management is not an innate ability, it is a skill that can be mastered with conscious effort. That means that all of us can improve this skill with some basic tactics and principles.
Unlike project management, task management is more individual-oriented. It focuses on time tracking and maintaining a suitable work standard while completing your tasks before the deadlines. Although it sounds like a complex notion, it is something we all do, and with practice and a few conscious efforts, we can easily get better at it. Here are 5 principles to help you improve task management:
1. Set Realistic Expectations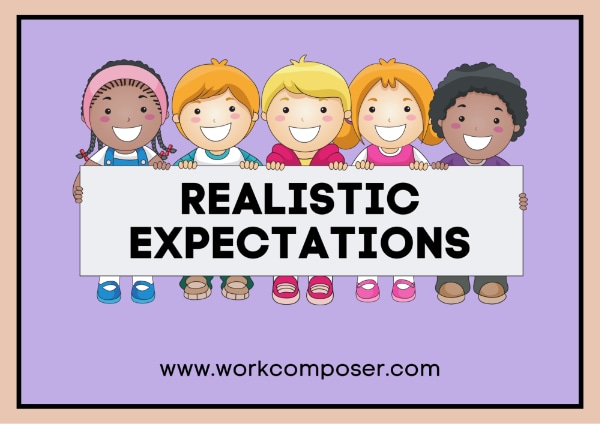 We all get ambitious and sometimes take more workload than we can possibly manage. But to prevent burnout and give quality work, we need to first set realistic expectations about how much work can be done.
Try to do the following to set realistic expectations:
Make sure that the workload you take can be finished during your working hours so you can have rest. Overworking affects the quality of your work.
Make a list of things you can multitask and things that require your undivided attention and prioritize accordingly.
Try to focus on one thing at a time. I understand that this option is not always available, especially in this dynamic business world. We are always juggling tasks. From responding to emails while having lunch, to taking calls till late at night, there is always something that needs to be done. But remember, it is always okay to set boundaries so that your work-life balance is not affected.
2. Be okay with Change Management
The business world of today has changed tremendously in the past few years. Change has become inevitable, especially after the covid-19 pandemic. Planning and organizing tasks and sticking to schedules are duly important, but it is sometimes crucial to adapt to changing conditions. Plans provide direction and focus, but should not be set in stone.
For example, if you are a contractor and the weather delays your work, it is perfectly okay to change or alter the plan a little, rather than rushing everything and delivering substandard work. Remember, task management is not just about delivering on time, it is also about maintaining the quality of work.
3. Break up Big Tasks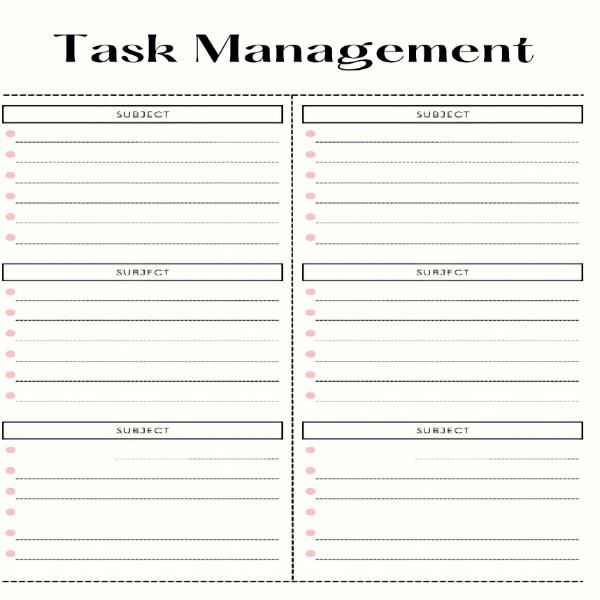 Sometimes, we are bound to come across big, daunting tasks where you just don't know where to start. Here's what you can do to cope:
Outline the deliverables and split the task into smaller chunks.
Then make a realistic schedule with daily tasks that bring you closer to your end goal.
If the task cannot be performed single-handedly, try to collaborate where possible.
Make sure to communicate efficiently and effectively. There are hundreds of digital tools to help you collaborate and stay organized. WorkComposer is one of our top picks.
Set useful reminders to keep you motivated.
Periodic team meetings are also great to make sure you and your team are all on the same page.
4. Stay Organized
There are just some things that you can't hack. Staying organized is one of those. If you want to improve your task management skills, make sure to clear up your space.
Our two tips for staying organized are mentioned below:
Seek help from digital tools to organize information in the form of reports, flow charts, and mind maps. This way when you are brainstorming ideas, you don't always have to start from scratch.
Make sure to keep your desk immaculately clean. This means no stacks of useless papers. A clean, minimal desk gives you so much clarity both physically and mentally.
5. Get Comfortable in Saying No
Unfortunately, we live in an era where overworking is normal. The concept of work-life balance is there but rarely applied. If you are constantly feeling stressed and experiencing symptoms of burnout. It is important to communicate with your boss. It is always better to establish respectful boundaries rather than being exploited. Remember, no amount of task management can help you meet an unrealistic deadline.
Conclusion
To sum up, everything we have stated so far, task management is a much-needed skill in these times and something everyone can learn. It not only improves your productivity but also gives you both mental and physical clarity. If you learn to effectively manage tasks, it can also prevent burnout.
However, if task management still seems like a foreign concept to you, many apps can help you. WorkComposer is one of these great tools that can help anyone. It allows you to track your team's progress by assigning tasks and monitoring their active hours. It makes long distance collaboration quite easy especially if you are working remotely. And the best part, it costs virtually nothing compared to the value you get!
Click the link to find out more.