Categories
4 Tips For Mastering The Art of Task Management at The Workplace
Are you one of those people that procrastinate their tasks especially at a workplace? Or one of those who are juggling with multitasking in a limited time frame? If so, you need to learn the art of Task Management.
It doesn't matter what type of work, either big or small, you are doing because everything needs a task management. With minimum effort to learn task management, you can definitely eliminate the dread of daunting deadlines at your workplace, manage your time effectively and ultimately have a chance of being satisfied with your work. Here are the four unique and easy tips that you can learn to make your life least bothersome at the workplace.
1. Stop Procrastinating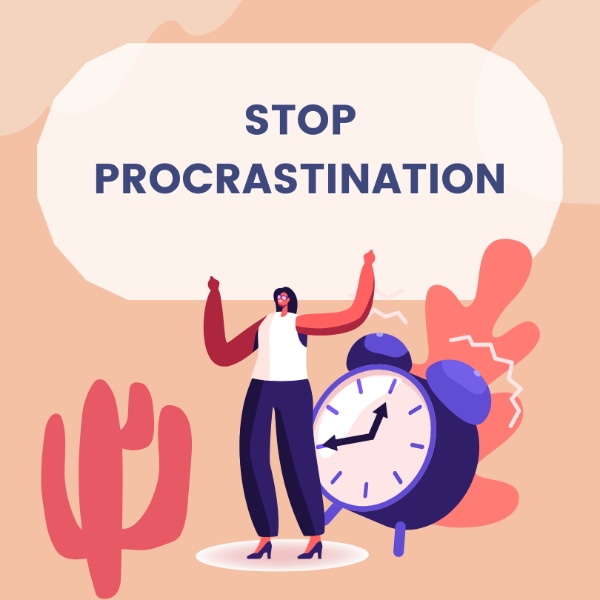 The first and foremost thing that you need to do is to stop procrastinating your tasks. At the workplace, the environment is often tense and can be chaotic. Some people neglect their work unconsciously with a fear of doing an uncomfortable task and opting for a much more comfortable option – procrastination. This is a trap hole for many of the employees, and if you want to stop this behaviour, then you need to negate all distractions, and focus on one task at a time. Remember to "Eat an elephant bit by bit." and always to keep your commitment to that particular task. Moreover, you can also promise yourself a reward, which will give you enough motivation to avoid procrastination.
2. Keep a List
The key to effectively managing tasks is to keep a list! At the workplace, there are an overwhelming number of tasks that are always due for a deadline. To manage the workload effectively and efficiently, you need to keep a "To do List". This list helps you in prioritising your tasks, and keeps you on a track on tasks which need immediate attention and action, and tasks that can be delayed at a cost of no loss.
You can give numbers or alphabets to your tasks, and recognize their priority. For example, if there is a list in which a variety of tasks are lined up as A, B, or C. Then, you must follow the order, and complete each task based on its urgency and importance. Moreover, if there is a big project, then you can break down that project's tasks into chunks, learn to move one step at a time. Nowadays, there are numerous apps (Todolist, and Toodledo) on mobile phones that will help you to keep a list. For beginners, they can also use MSWord or an MSExcel!
3. Set Smart Goals
To effectively do task management, you need to set realistic and smart goals, which are achievable in a looming deadline. Understand your strengths, weaknesses, and core abilities and manage only specified tasks, which you strongly believe are doable for you. By setting smart goals for your projects, you can measure your progress, and keep ahead of the deadlines– this will ultimately add value to your task management abilities. For example, if you want to learn a skill or two, which you think is important for boosting your career, then you will set a smart goal. The accomplishment of this goal will solely depend on you, on how you manage the task to make it specific, measureable, achievable, relevant, and time-specific to your set deadline.
4. Eat the Frog Method
This method is quite simple: you will do those tasks first, which makes you less motivated, and incline you towards the trap of procrastination.
By this technique, you can master the ultimate art of task management because it involves you completing those complex tasks first, which you don't want to complete at all. It is understandable that at the start of day, a person is fresh, and energised, and he can put up with his best efforts to complete any complex or dull tasks. At the end of day, you can complete simple and relaxing tasks.
Conclusion
In its essence, task management is a very important and skilful ability that one can learn to make their job easier at a workplace. It not only enhances the efficiency of you as an employee, but can also be a source of enhancement for a whole team. Moreover, it gives an employee a clear sense of things in an orderly manner, and helps to achieve any difficult or complex goal within a set time frame. Ultimately, it can be both a health and life saviour because you will not break out under the stress, and work comfortably at your workplace.
If you still didn't get a hack of these tips for improving task management at the workplace, you can check out the WorkComposer tool. It is an amazing tool that can help any individual – for an employee working from home to the employee working in a tense environment at the office. It does wonders by tracking your team's progress, and monitoring your active hours. If you are working from home, then it will make long distance collaborative projects much easier. And want to know the best part? It costs nothing compared to other expensive tools!
Click the link to find out more.