Categories
Increase Productivity in Your Workplace | 10 best Tips that Work
Are you searching for the best tactics for boosting workplace productivity?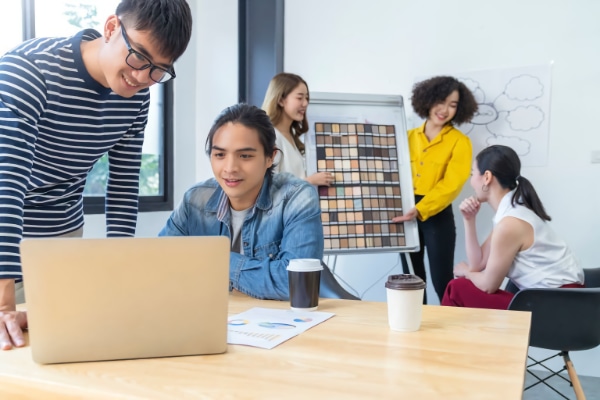 High workplace productivity is a sign of thriving company culture. Productivity will rise when your employees are supported and have the right tools to do their tasks. An increase in productivity can boost profitability, reduce production costs, and improve customer service. Productivity allows companies to create healthy work environments and establish organizational growth.
You can significantly improve the productivity and efficiency of your business by making minor changes to habits and equipment. These ten tips will help you increase productivity at work.
10 Tips to Increase Productivity in Your Workplace
Here are some productivity strategies that can help you become more productive.
Create a Healthy Work Environment
Employees can concentrate better if they work in a healthy environment. Setting the perfect temperature is the first step. It is difficult for employees to focus on their work when they are too hot or cold. Don't forget to provide adequate lighting. When your employees are working, you want to prevent them from straining their eyes. A situation like this may lead to resentment towards management in the future.
A traditional office setting should have ergonomic chairs and desks. However, if the work environment is not conducive to productivity, this can pose a significant challenge when working from home. A work-from-home allowance may be a guideline for setting up a remote work environment with quality desks and chairs. When it comes to the work environment, a good work environment is essential if you want your staff to be productive for eight hours a day.
Utilize a calendar to keep track of appointments and deadlines
You can work smarter with a calendar. You can keep track of meetings and deadlines with a calendar to avoid surprises during crunch time. In addition, calendars can be used to schedule recurring tasks, such as checking in with managers or sending out regular reports, to avoid forgetting important dates.
Create a Flexible Work Schedule
Covid-19 significantly changed workplace dynamics. Due to the government's advice on working from home, many employees now have the flexibility to work remotely for the first time.
Boosting employee productivity requires a flexible organizational culture. For instance, workers can work from home or other remote locations part-time. You may find that some of your staff members are happier and more productive if they can work from home on some days.
To increase productivity, it is essential to maintain a healthy work-life balance. Even so, your employees must respect the boundaries set by your company to maintain high employee productivity and utilize and offer new technologies to remote teams.
This hybrid work culture can be maintained with the help of advanced tools such as Work Composer. It gives you a thorough breakdown of each task an employee completes throughout the working hour. Work Composer tracks everything and offers data on productivity, active time, neutral time, idle time, and unproductive time.
Streamline your Space.
At the beginning of each day, spend a few minutes organizing and decluttering your workstation before starting. It helps you think more clearly, which creates better outcomes. Collecting and cleaning up your workspace may substantially improve your productivity and decrease the amount of time you spend looking for things.
Identify your most productive work time.
You won't be able to increase productivity overnight. You'll see incremental changes to your productivity if you follow all of these steps. You will receive 10 times more loyalty and productivity from your employees if you support them.
People are more productive at certain times of the day. Is your personality a morning or night owl? Determine when you're most alert and attentive throughout the day, and use those times for your most important tasks. Working remotely and establishing your schedule is a beneficial tactic.
Consider organizing your priorities in your current schedule according to the time of day when you are most alert if you cannot create a schedule around your most productive work times. You usually reach your peak productivity between 90 and 120 minutes.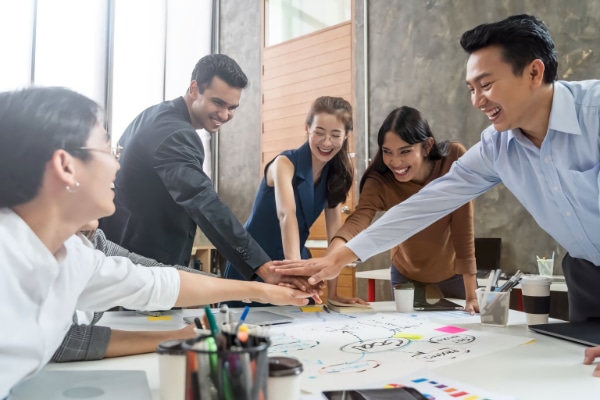 Quit multitasking
Multitasking is often regarded as a skill that increases efficiency, but there is evidence that it may reduce efficiency. Time and productivity can be lost when trying to do several tasks simultaneously. Rather than moving from one project to the next, commit yourself to one at a time.
Turn off notifications
It is impossible to resist the allure of an email, voicemail, or text message. You should turn off your notifications during work hours and schedule time for checking your email and messages.
Assign tasks depending on employee skills
Knowing what your employees are capable of and their behavioral types are crucial to increase productivity. Someone who is creative, extroverted, and has an out-of-the-box thinking style would be great for proposing ideas to clients. However, they can struggle if given more detailed, rule-based work.
The goal of an employee is not to excel at everything; instead, it is to ask yourself: is this person best equipped for this task? Otherwise, find someone who matches your abilities and personality.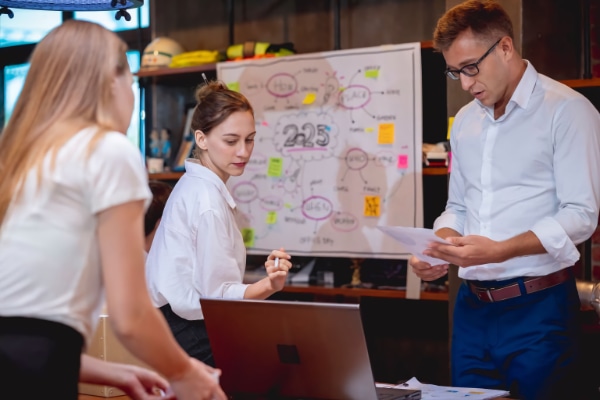 Provide the right tools to your employees
Give your team a little push if you want them to work well together. You can increase your employees' collective productivity by providing collaboration tools. Send them messages and let them ask each other questions easily. Their time will be freed to focus on work instead of discussing projects.
Encourage training and education
Boost employee confidence with training and inspire them with education. You can train or educate your employees in many different ways. Please provide them with subsidized classes or invitations to conferences. Besides enjoying the break from their routine, they'll also learn something new. In addition to updating their skills, training will enhance their efficiency in the workplace.
Conclusion
You won't be able to increase productivity overnight. You'll see incremental changes to your productivity if you follow all of these steps. You will receive 10 times more loyalty and productivity from your employees if you support them.