Categories
Top Steps of Hiring Employees for 2022
What is the best way for you to hire new employees? How does the employee selection process work? Finding and retaining talented employees is imperative to running a successful business. As a result, finding and retaining qualified employees can be challenging today.
In Human Resource Management, recruitment and selection are essential to maximizing employee strength to achieve the company's goals. There are many steps in the recruitment life cycle, such as sourcing, screening, shortlisting, and selecting qualified candidates.
Each step of the recruiting funnel leads candidates closer to the recruiting funnel, streamlining the entire process and keeping everyone on the same page. In this guide, you'll learn how to build a successful selection process for your company. Let me first explain in detail what the hiring process is.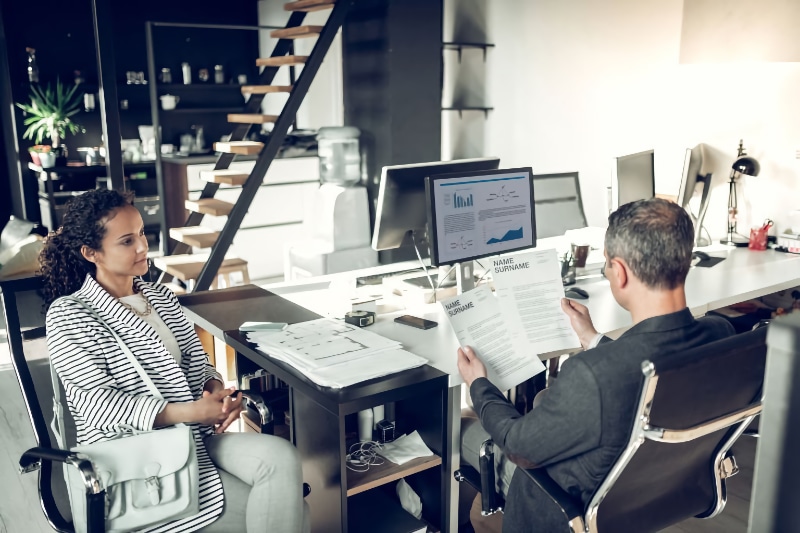 What is the Hiring Process?
To hire a new employee efficiently and effectively, employers identify their talent needs, recruit from their talent pool, and hire the most qualified candidates. Each company has its hiring process. Below are the steps companies of all sizes take when hiring new employees. It would be best if you kept in mind that each company's hiring process is unique.
Top Steps to Hire Employees
Adapt the following hiring process steps to today's business needs and technologies to find the right employees in 2022. Each organization's needs are unique, so you should customize these steps accordingly.
Examine and Evaluate
Find out why you might need to reorganize your departments or roles or create new jobs altogether by analyzing your current employee structure. In the early stages of the recruitment process, listen to the input of your management team about the needs of their departments or jobs. Decide which roles you want to fill, then identify the ideal candidate qualities. Establish an employee persona that fits your organization best.
Look for candidates with technological aptitudes who can grow with your company's use of tools, even if you operate semi-remotely. Especially when employees are not physically present at work, they need to be able to communicate effectively. A candidate in 2022 who is adaptable to workplace changes will also be ideal for the job.
Also, consider what prospective employees want from their future employers when researching what you need. Analyze salaries, job terms, employment trends within your industry and location, and where candidates seek employment. Your job description will be more competitive if you conduct this research.
Write a Well Job Description
A job description should appeal to a variety of candidates as well as accurately portray the role's requirements. You should avoid non-inclusive language and attributes in your ad to attract a diverse pool of candidates.
Candidate rejection can also result from excessive use of industry terms. You should seek diversity and narrow your candidate pool to those who fit your brand. Describe your organization's origins, culture, and mission.
A salary isn't everything to an employee, either. It would help if you also mentioned other benefits and initiatives your company offers, including parental leave, professional training, and diversity programs.
Advertise the Position
Now, the next step is to start advertising your job. Post the job on your company's website so the targeted audience can reach you. You can even post on job boards, hiring campaigns, or on several social media platforms. Your company's website must have a career section where potential candidates can easily reach out and apply to the job descriptions rather than sending resumes.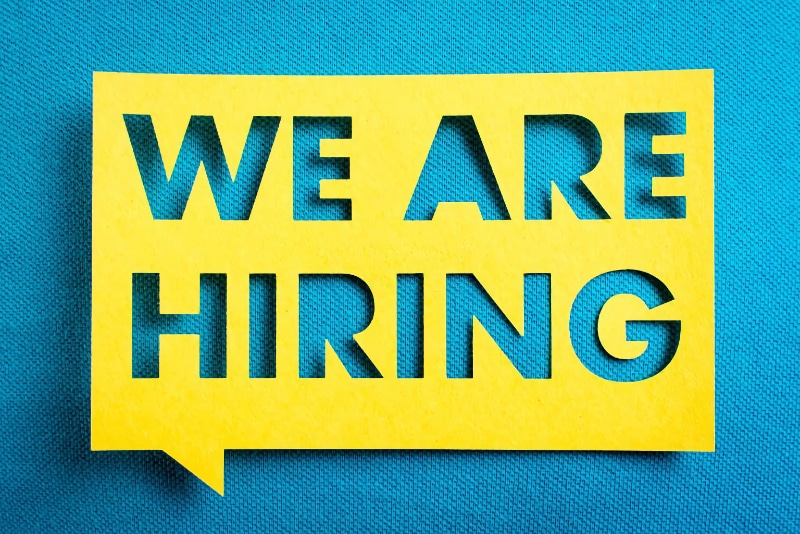 Contact a Potential Passive Applicant
Networks can be a great way to connect aligned candidates and employers. You can do some candidate searches to spend more time reaching candidates who aren't actively looking for work. You can connect with candidates via job profiles and network referrals.
Furthermore, Human Resource representatives review all applications. They then eliminate candidates who do not meet the job requirements or the company. Hiring managers and teams may prefer to review each application individually. After assembling a group of qualified applicants, the hiring team should review the remaining candidates and select those they wish to interview.
Evaluate Applications
Although it might be tiresome and time-consuming to go through each applicant's application, you don't want to lose out on an outstanding employee. In addition to having one of your HR representatives review the applications and create a shortlist, many companies now use automated pre-screening tools. A candidate tracking system and competency tests are some of these tools. You can also find out if the candidate has the necessary skills.
Choose Candidates
HR should screen candidates using video or voice calls before conducting interviews. This preliminary interview helps to confirm that candidates have the required qualifications for the job. Automation tools are not able to do this. They get to know the candidate and assess if they would fit in the workplace and culture.
Carry Out Interviews
Ensure that you give candidates enough notice before interviewing them. Ensure the applicant is aware of the interview in advance to prepare more. Giving them the time to prepare will enable you to judge if the applicant is a perfect fit for the job and if they are an ideal candidate.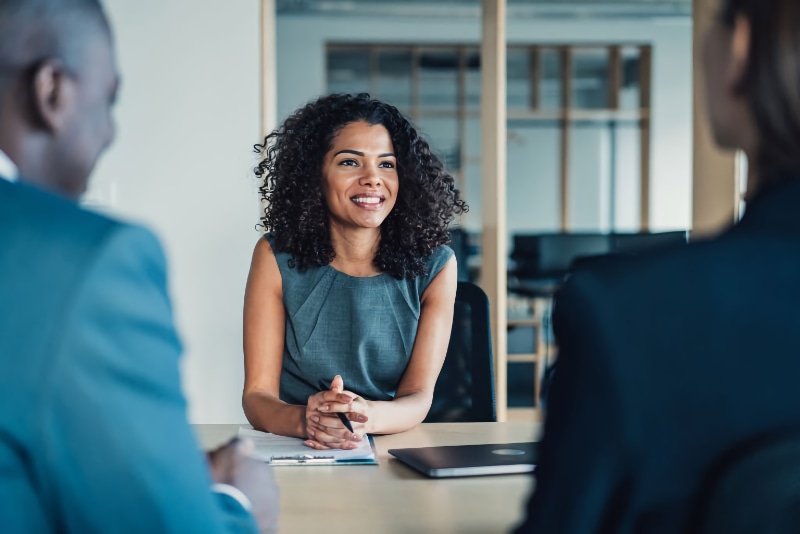 You may need to adapt your interview style according to your organization's needs. Businesses with remote offices may conduct video or telephone interviews, whereas large companies may conduct interviews in person. It is a good idea to pre-plan your questions and be ready to provide feedback and answer questions about the job in advance.
Candidate Selection and Negotiation
An employer may choose to verify a candidate's references and perform a background check before offering them a job. You may even want to look at their social media profiles to ensure they represent their employers well.
You may approve a candidate, but they may not be ready to accept the position until the job market is competitive. If your first choice doesn't work out, be prepared to negotiate salary or benefit options.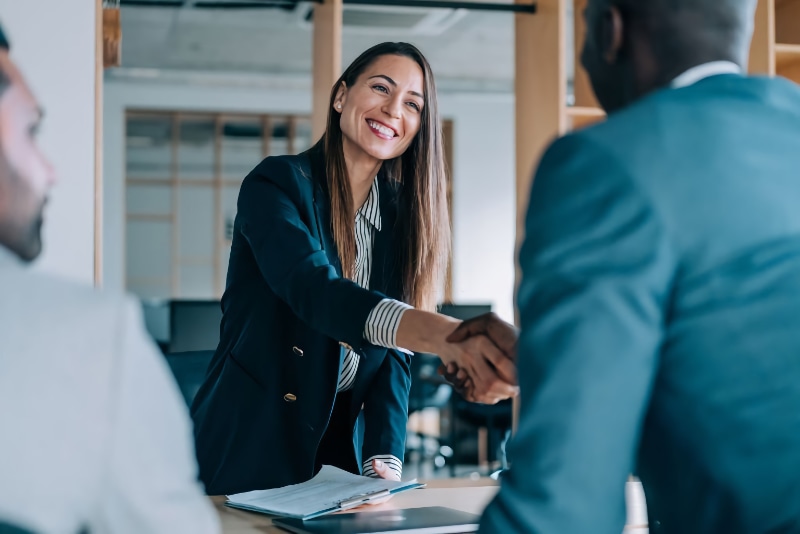 Welcome your New Employee
As part of the first training, employees must complete all the necessary paperwork and training related to their role. The purpose of this period is to welcome new hires and gradually introduce them to their new positions. As your new hire develops in their role, collect feedback from trainers. As you review your hiring process, combine this information so you can evaluate its efficiency and effectiveness and make any necessary changes.
For an organization to succeed, a detailed hiring process is essential. You can identify the strongest candidates more effectively by developing and implementing a consistent hiring plan.