Categories
Role of HR in Leadership Management
Do you want to know what role a human resource (HR) plays in leadership management?
A small business owner usually handles HR-related tasks on their own. However, hiring a full-time HR professional becomes essential as the company grows. A small group of people runs the HR department of larger companies under the supervision of a human resources manager who oversees the recruitment and organizational policies of the company.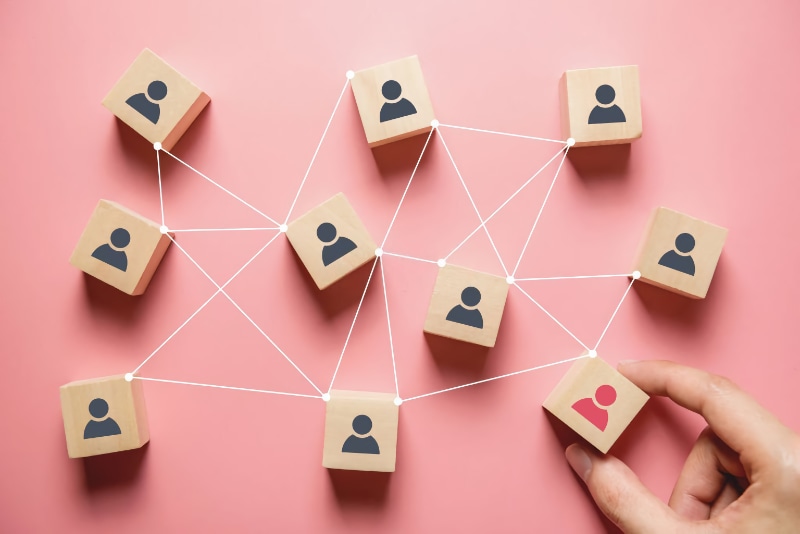 The main role of HR is to make sure that the company has the right staff capable of performing well at all levels of leadership. HR focus on five key areas:
Job architecture
Incumbent assessment
Performance definition
Incentives for achievement
Building Leadership Capacity
In this guide, you'll know in detail about HR's role in leadership management. But let me first explain what leadership management is.
What is Leadership Management?
When it comes to business, leadership involves setting and achieving challenging goals, taking quick and decisive action, outperforming the competition, and inspiring others. HR must be able to handle several projects at once and prioritize tasks.
Any organizational growth relies on HR leaders. They provide innovative leadership techniques that help achieve strategic objectives. Human resource leaders serve as mediators between employees and management and represent the interests of employees.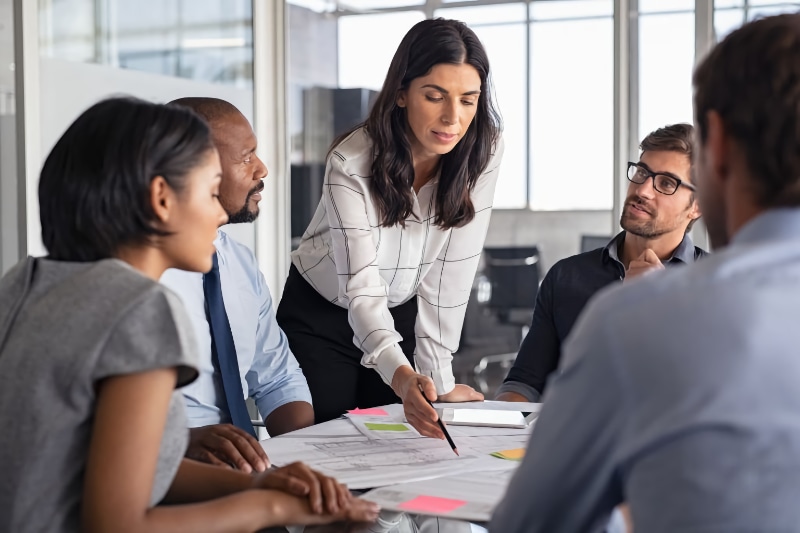 HR's Role in Leadership Management
Here are some responsibilities of HR that play a significant role in leadership management:
Recruiting & Hiring New Employees
The recruitment process is considered the main duty of HR. This process is quite complicated and contains a lot of steps, and Human resource managers often need to:
Writing and job posting
Reviewing the resumes
Pre-screen candidates
Interview of the applicants
Discuss benefits and compensation
Making a hiring decision
Make an employment offer
Manage Training & Development Projects
HR can immediately recognize the worker's talent and working potential to help their workers develop their skills. It can be beneficial for everyone. HR can train employees to feel more motivated and engaged according to the company's needs. They feel happier when they see that their talents are recognized and appreciated. And work as a team towards the company's success.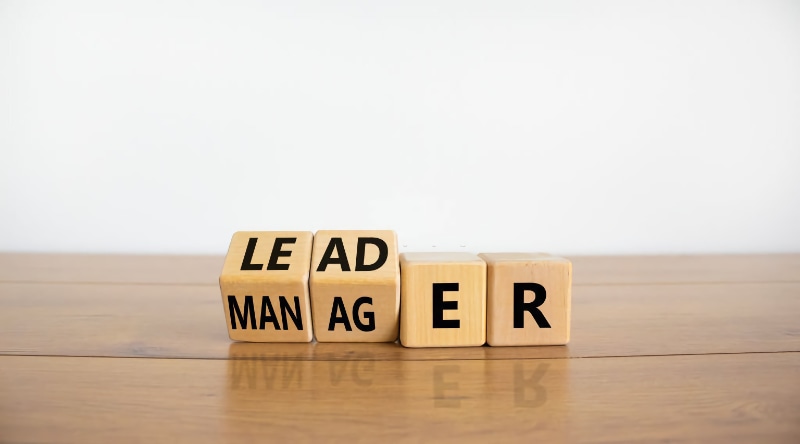 Keep Record of Employee Performance
In HR departments, HR track and analyze employee performance, provide employee feedback and guidance, and work with managers at different levels to ensure the employee is on the right track. A clear, transparent definition of goals and objectives- both long- and short-term- is essential, as are the criteria for ensuring their achievement; otherwise, HR managers may commit unconscious bias.
HR professionals report that continuous performance management results in greater results than annual performance reviews. Creating and implementing a performance evaluation framework and being able to interpret performance trends are essential. Together with managers of teams and departments, human resources managers also oversee promotions and bonuses.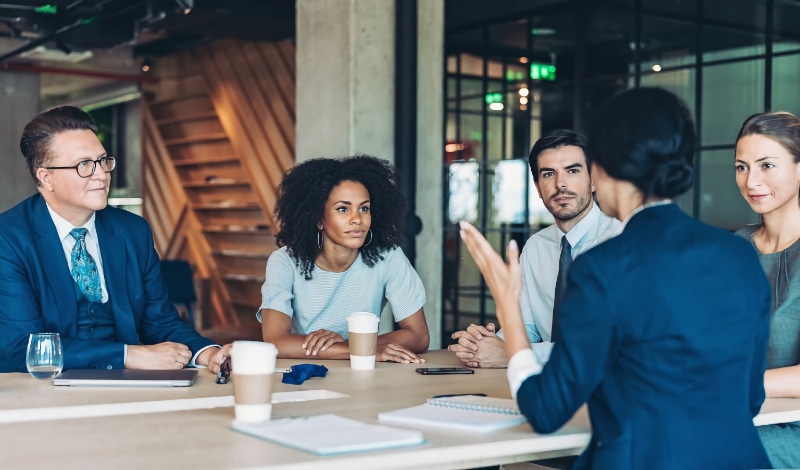 Managing and Improving Communication
It is a key responsibility of HR to facilitate and moderate the relationship between employees and employers. Having good communication skills between leadership and employees helps ensure that the company's goals are effectively communicated and that employees can be creative and work towards achieving the business's goals.
Additionally, HR must work to identify and resolve potential conflicts within (and between) different departments and teams. A human resources manager is responsible for identifying general trends, improving areas, and determining long-term communication strategies.
Managing Firm and Organizational Culture
The HR department is responsible for managing organizational and company culture, which is crucial to an organization's success. A company's culture consists of its attitudes, values, and goals. As a result, it helps employees feel like they belong and enables them to work together toward a common goal.
Directors of human resources are responsible for creating an organization's culture strategy, but managers are responsible for ensuring that it is implemented.
Creating an Inclusive Work Environment
It is the HR manager's responsibility to guarantee employees' mental and physical safety. They must be able to point out any issue related to employees' safety. Also, treat the employees fairly; they must have equal access to guidance, opportunities, and information. A right, inclusive workplace always helps in increasing a company's performance. It is only the HRs role to create a productive workplace for the company's growth.
HR and Senior Management Collaboration
HR must identify what leadership roles impact business strategy to ensure business success. To create and execute effective strategies, you must understand the roles that are correlated with strategy.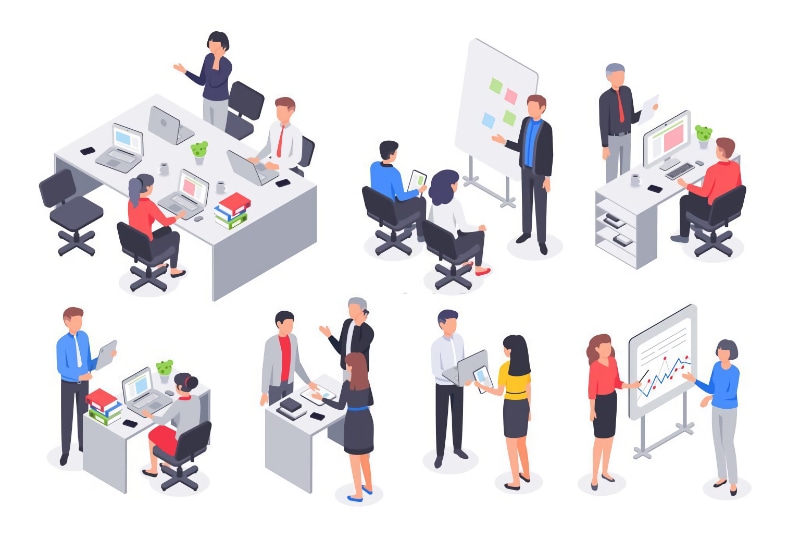 When developing and implementing initiatives, management should not be left to its own devices. HR needs to support leaders in achieving positive business outcomes by documenting these strategies, promoting employee buy-in, and supporting employees. Collaboration and cooperation between HR and the business leaders are essential to meeting expectations and ensuring processes are followed.
HR and Leadership Development
HR is all about creating the right framework. It is important to conduct workshops, training, and leadership coaching sessions that allow people to reflect on their roles and relationships.
Also, HR should provide tools and processes that support employee engagement, such as employee surveys and feedback tools, which managers can use to understand what their team expects. Coaches are generally more effective than commanders and leaders who give orders. Instead of judging or leading, they should coach.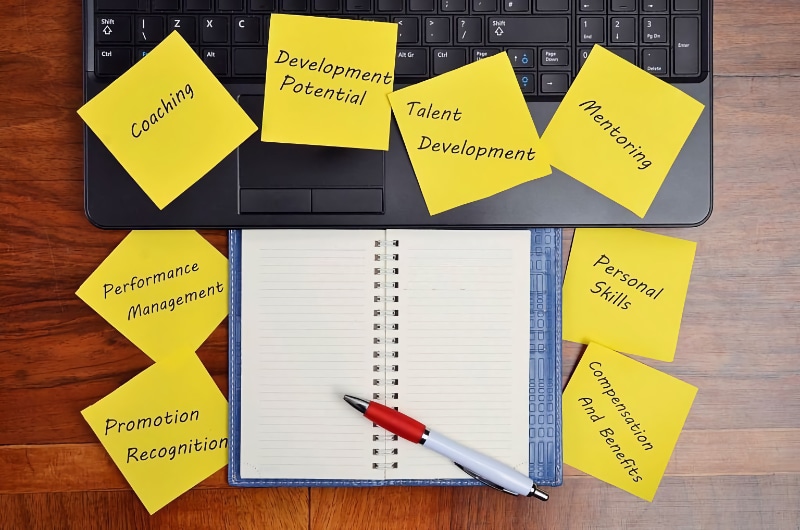 You might think this sounds nonsense until you consider how much you spend on hiring, training, and onboarding new employees. Imagining how losing interest in their job might lead them to seek a new one in a firm where they feel valued and involved might make them consider changing jobs.
You can avoid formally judging your employees by working as a coach. You can also encourage them to ask for feedback by giving them feedback instead. Make your workplace a pleasurable place to work.
Conclusion
HR is responsible for the overall well-being of the company. HR professionals effectively manage their functions by establishing the greatest possible connections and possibilities for both employers and employees. This requires a completely people-centered approach to leadership, and this approach generates people-centered leaders.