Categories
Why Is It Important To Use An Employee Monitoring Software?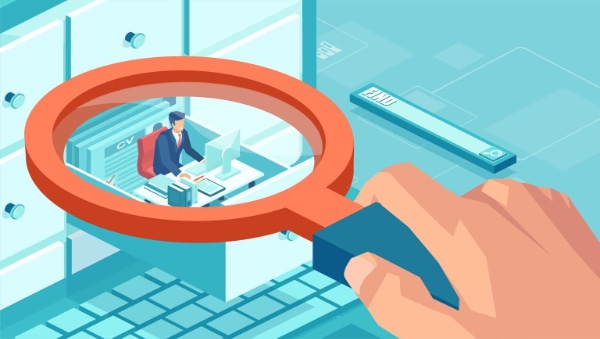 Employee monitoring software allows employers to monitor and manage all employees remotely. It's usually distributed throughout an organization's network and provides convenient central data monitoring with just one PC. Companies can use remote access software to track employees.
Employee monitoring software like Work Composer allows employers to assess the performance of their employees. Employers can monitor their employees' performance and assign tasks based on each employee's strengths and weaknesses.
You can monitor your employees' work with the best employee monitoring software. It will allow you to ensure that they are fulfilling their duties effectively. It is essential to have practical employee monitoring tools to ensure that there aren't any errors or problems among your employees.
Employers need monitoring software to monitor their employees and ensure they perform their duties properly. It helps employers identify any issues in their business and fix them before they become more significant problems. Before you buy employee monitoring software, it is a good idea to consider the benefits. You can choose the right employee monitoring software by weighing your needed features like Work Composer.
Benefits Of Employee Monitoring Software
Using high-rated employee monitoring software can significantly benefit your team working remotely or in the office.
1. Project Management
Many companies in different industries have moved beyond whiteboards and sheets to manage employee workloads. Corporate activities are entirely digital. Large corporations and small to medium-sized businesses have adopted modern project management platforms to simplify planning and distribute workloads.
Managers and owners of companies may feel that they don't have to monitor employees' performance when they return from vacation, but switching from a more structured and established way of managing work can lead to inefficient workers and workflow delays.
Employee monitoring software that includes a task management function allows you to see what each employee is doing at any moment. It is possible to see how each person's activity relates to their time management skills. Managers can determine whether team members prioritize important tasks or spend more time on low-value jobs.
No matter where your employees work in the world, screen monitoring software like Work Composer can provide you with the information you need to manage projects effectively without invading their privacy.
2. Attendance Monitoring
Its main feature is tracking employee attendance using employee tracking software quickly. Employee monitoring software such as Work Composer is used to track the attendance of staff members rather than simply assuming they are at their desks. Employee attendance can be tracked using it.
It can also track their keyboard and mouse activity, so employees can clock in and check out. Work Composer allows businesses to track whether a user's activity is productive or not. It will let you see how focused your employee was throughout the day.
3. Fair Working Conditions
Work Composer can help multi-personnel teams overcome bottlenecks and create a positive working environment. Software that tracks time can objectively and constructively solve conflicts between team members. It monitors working hours and shows up on time.
One team member may arrive or leave early and not finish the day's work. It might work in a favorable situation, but it can lead to conflict and imbalance within the team. Software like this can help by providing the objective and sensitive perspective necessary to solve these problems without disrupting company culture.
Work Composer software can show individual, team, and organizational activity trends. It allows HR managers, team leaders and company owners to create an equitable working environment.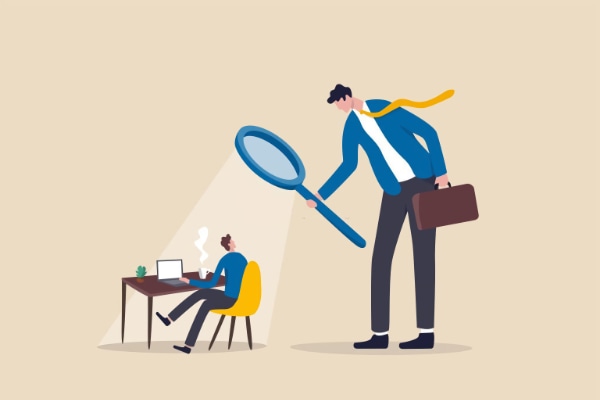 4. Objective Performance Reviews
Businesses of all sizes and workplace environments can benefit from an impartial performance evaluation. Monitoring software is a solid foundation for efficient workflows and fine-tuned operations. This software allows managers to identify which individuals and teams are putting in the most effort, regardless of whether they are in the office or remotely. This knowledge is crucial for allocating future workloads, especially in high-profile campaigns with tight time frames and considerable cash potential.
Employee monitoring software provides valuable insights into employees' career paths and helps identify areas where they can mentor colleagues on team tasks or in their professional development.
It gives enterprise C-suites and business owners the power to create and shape company culture on a larger scale. It includes introducing new communication methods and tools, deciding the need to hire more employees, and rearranging resources and processes.
Work Composer software is a crucial piece of business management that provides valuable and relevant data. This software is vital for both in-office and remote teams.
5. Internal Systems And Data Security
SMBs are more likely to be targeted by cyberattacks than enterprises, so they spend the most on cybersecurity. Every security-conscious company, regardless of its size, should invest in employee monitoring technologies. Employees are often the most significant threat. Employees who work remotely are often more vulnerable to malicious activity than those who work in the office.
Instead of creating a culture that encourages mistrust among employees, the goal is to add an extra layer of security against unauthorized team members using resources. It includes access to internal systems and private data.
An alarm system in some activity monitoring software can help you respond quickly to cyberattacks and prevent any lasting damage. They can also identify entry points in cases where employees have not intended to do so. It can also identify areas where system and data security needs to be improved. It could include employee work habits, app and website usage, and compliance with security protocols.
Final Thoughts
Make sure you choose the right software such as Work Composer. Tracking systems are a great way to make employee monitoring easy and practical. It can be a benefit for both you and your employees. Employee monitoring can significantly benefit any company and its employees. It is important to inform everyone within the organization about privacy rules. Everyone should know about their rights and what they can expect. Be clear about your reasons for tracking computer usage and hours worked.