Categories
How Can Productivity Tracker Improve the Work Performance of the Employees?
Do you want to know how to monitor team performance? Do you know how your employees spend their hours at work?
Business owners frequently worry about the productivity of their employees. Though, tracking employees' productivity can be difficult, especially if your employees are working remotely. Fortunately, productivity management is made easy with the right team monitoring software.
This guide will tell you everything in detail regarding tracking team productivity. We'll tell you the top productivity management tool and go over the importance of evaluating the team's performance.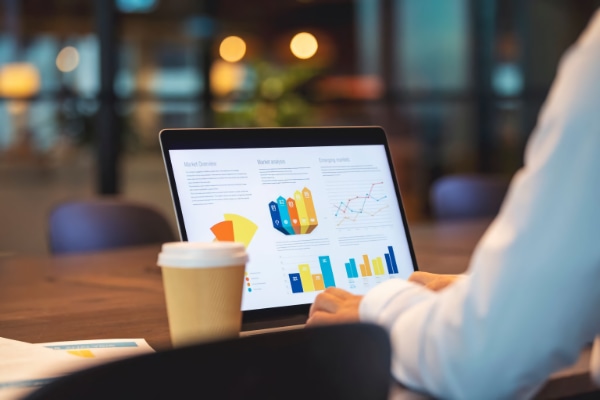 What is Team productivity?
Team productivity measures the effectiveness of your employees at work. The more productive your employees are, the more they contribute value to your company. Typically, it is assessed using various essential performance metrics like:
Your employees can accomplish the total number of projects in a particular period.
How does the team's work affect the revenue of the business?
How many leads they can convert in a given time.
What is an Employee productivity Tracker?
An employee productivity tracker is a tool you can use to organize and manage your time, like Work Composer. It monitors your schedule, projects, tasks, and contacts to assist you in organizing your work.
This employee productivity tracker can help you increase employee productivity by making it simpler to monitor employees' progress by delivering real-time data that can be utilized to motivate employees. It is beneficial for managers who wish to lessen the effort of their employees while maintaining a high standard of service.
Features of Employee Productivity Tracker
Employee productivity tracker software such as Work Composer has many features to make the task satisfying. There are some amazing features of monitoring software to get the most out of productivity monitoring for your business. Let's take a look at them:
Time Management
It should go without saying productivity tracking software should incorporate time management. When an employee arrives and leaves the office each day, the tool needs to be able to track it. You can instruct the employees who handle offline tasks or phone support to log in manually and use the software.
Monitoring Employees Attendance
The other feature of employee tracking tools is checking attendance. It always helps the employees to complete their work by the deadline. Irregular attendance patterns could affect a project's progress.
You can easily verify each employee's attendance through top productivity tracker tools such as Work Composer. The employee attendance tool helps identify and notify these employees right away. Moreover, when several employees are being tracked, it helps maintain an accurate attendance record.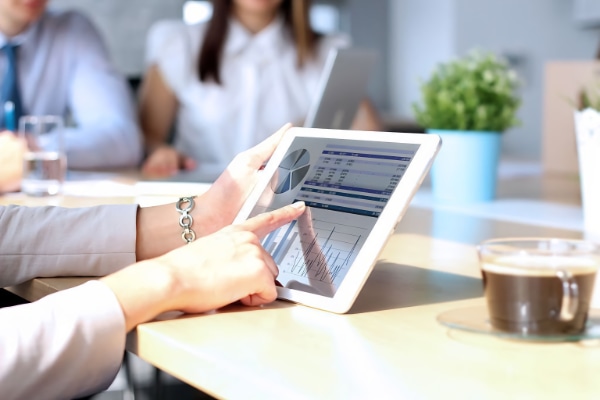 Project Management Assistance
Every project has a deadline, and employees must follow that timeline to prevent delays. Project managers will surely value this project management feature. Organizations keep track of every stage of a project's progress towards completion by assigning particular tasks to employees. The creation of accountability is facilitated by project management, which is crucial for meeting project deadlines and goals.
Generating Reports
Businesses can significantly benefit from analytics and reports regarding project management. They offer a variety of data on how well employees are performing with respect to the organization's strategic goals. Accurate analytics help organizations decide whether or not to raise their employment numbers based on current employee performance. A productivity report tool such as Work Composer can help you create reports.
How Does Productivity Tracker Software Help?
User Behavior Monitoring
Instead of relying on reports susceptible to human mistakes, monitoring software supports tasks like timekeeping and attendance tracking and provides accurate information.
Simplifying or eliminating unnecessary work can help businesses or organizations become more efficient. With a streamlined procedure, your employees will also be more effective and better aware of their daily responsibilities and expectations. By eliminating unnecessary tasks, your employees could focus more on the quality of their work.
WorkComposer is one of the top productivity tracker tools that offer an all-in-one dashboard. It ensures that the business meets the productivity requirements by tracking every action of your employees and providing detailed employee reports.
Avoids Micromanagement
Employee productivity analysis may be difficult for managers and business owners. At that point, there is a possibility of micromanagement. Additionally, as you are probably aware, micromanagement decreases employee productivity. Productivity tracking software can help at this stage.
Employers can benefit from monitoring software since it releases them from micromanaging and lets them concentrate on assessing production. In this way, you can monitor employee productivity in a non-intrusive manner.
Furthermore, appropriate productivity tracker software does not compile pointless information about employee computer usage. After all, you do not want your staff to feel as though their professional world is collapsing around them by increasing their level of tension throughout the day. Giving your staff your trust and support is essential, as is encouraging them to take the initiative on important matters that impact your company.
Workload Balance
Productivity tracker tools can determine employees and departments as overworked or underworked. Employers can use the data to manage and distribute the workload across employees and departments and make appropriate decisions to reduce problematic issues.
Equalizing job obligations and remaining one step ahead of discrimination are the goals. Additionally, productivity tracking software can aid in your progress. Employees claim to have many responsibilities, and some genuinely have a lot of work to complete. You can reallocate work across team members using productivity tracker tools and ensure that all tasks are performed on time and to high performance.
Conclusion
It is crucial to track and manage employee productivity if you want to grow and succeed in your company. You can easily keep track of your employee's productivity and efficiency by investing in the top productivity tracker software such as WorkComposer.