Categories
Employee Monitoring Online - How to Monitor Your Employee's Computer and Internet Activities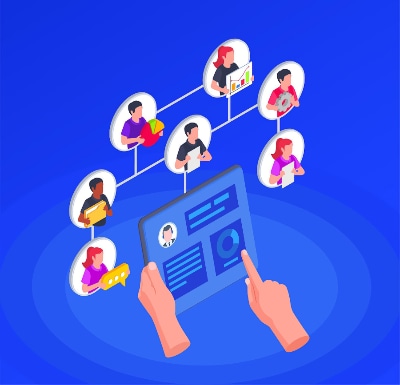 Employers are often concerned about what their employees are doing on the internet, especially if it is work-related. They want to make sure they are not wasting time or doing something illegal. But how do you monitor your employee's computer and internet activities?
There are many tools that can help you monitor your employees' computer and internet activities, but there is a lot of confusion about which one to use. Here we will discuss some of the most popular tools for monitoring your employees' computer and internet activities.
But before moving on to that, first, let's understand why you should monitor the online activities of your employees. So without wasting any more time, let's jump right into it.
Why Is Employee Monitoring Online Important?
There are various reasons why employee monitoring online is important.
By detecting and avoiding unauthorized access to sensitive information, employee monitoring can aid in the prevention of data breaches.
Moreover, by spotting potential problems and bottlenecks, employee monitoring online can prove to be beneficial in increasing the level of productivity.
In addition to this, monitoring the computer and internet activity can also assist businesses in adhering to rules and regulations.
Businesses can make sure that they are in compliance with these laws and regulations by carefully monitoring what an employee is doing on his or her computer and what they are browsing online.
Along with that, Incorporating computer monitoring software can help employees conduct more thorough investigations into instances of discriminatory practices, sexual harassment, retaliatory attacks, fraud, theft, and other illegal activities.
These investigations may make use of the activity logs, screenshot recordings, as well as other information gathered by employee monitoring software. As a result, it will be simpler for your HR department to identify the perpetrators of any unlawful acts as well as whether or not they occurred.
Is Employee Monitoring Online With The Help of Software Legal?
In the US, using employee monitoring software is not prohibited by any federal laws. The rules governing employee monitoring, however, may differ from state to state. Make sure to study these laws so that you are aware of what type of monitoring is allowed and what is not allowed.
Things To Keep In Mind Before You Start Employee Monitoring Online
Before you can plan to monitor the computer and internet activities of your employees, you need to keep a few important things in your mind.
The first thing to make sure is that any monitoring done should be made known to the employees.
Moreover, companies should only gather and keep the data required for monitoring.
All information should also be stored securely in order to avoid unauthorized access.
Monitoring the activity of your employees regarding the use of the internet and computer can be a useful tool for safeguarding your company or institution.
Monitoring Your Employees' Activities Online
Selecting software with the feature of monitoring will allow you to check the history of websites you've visited.
Follow the installation instructions for the software you've chosen to monitor employee performance on the computers once you've made your decision.
The software will start monitoring all computer activity as soon as it is installed. The performance of your employees can be tracked using this information.
There are several methods for keeping an eye on computer activity, and every one of them has a unique set of features.
Screenshot Captures
The first way through which you can monitor your employees' activities is through screenshot captures.
At predetermined intervals, a screenshot capture identifies and ultimately records things that are happening on the screen.
This can be helpful for spotting errors or for monitoring what users are doing on their computers.
Pros:
Able to watch what people do on their computers
Can detect mistakes
Cons:
If something happens in between screenshots, you might miss it.
It can consume a lot of space and be a big file to have a screenshot.
Network Activity Logs
Network activity logs are another fantastic tool for keeping an eye on computer activity. The files which have been installed and the websites that have been visited are recorded in network activity logs.
This can certainly prove to be extremely helpful for detecting malware or for monitoring what workers are doing online.
Pros:
Is able to view the websites visited and the files downloaded
Detects malware
Cons:
May miss something if it happens between logs
Logs can be large files and take up a lot of space
How To Utilize The Information Gathered?
There is no denying the fact that the information gathered about the employees by monitoring the computer and internet activity can prove to be very helpful.
The information which has been accumulated can assist you in spotting trends in your usage of the internet and figuring out which websites are most likely to be security risks.
In addition to this, it can assist you in monitoring your online activities to prevent unintentionally sharing or installing sensitive data. For those of you who don't know, such sensitive and harmful data can prove to be detrimental to your business. Therefore, make sure it is avoided at all costs.
Moreover, by identifying potential weaknesses in your system, this important information about your employees' online activities can be used to enhance your internet security.
Final Thoughts
Monitoring computer use can be an effective way to learn more about online and employee performance. There are several methods for keeping an eye on computer activity, each with advantages and disadvantages of its own. Pick the approach that best meets your requirements.