Categories
A Quick Look At Remote Computer Monitoring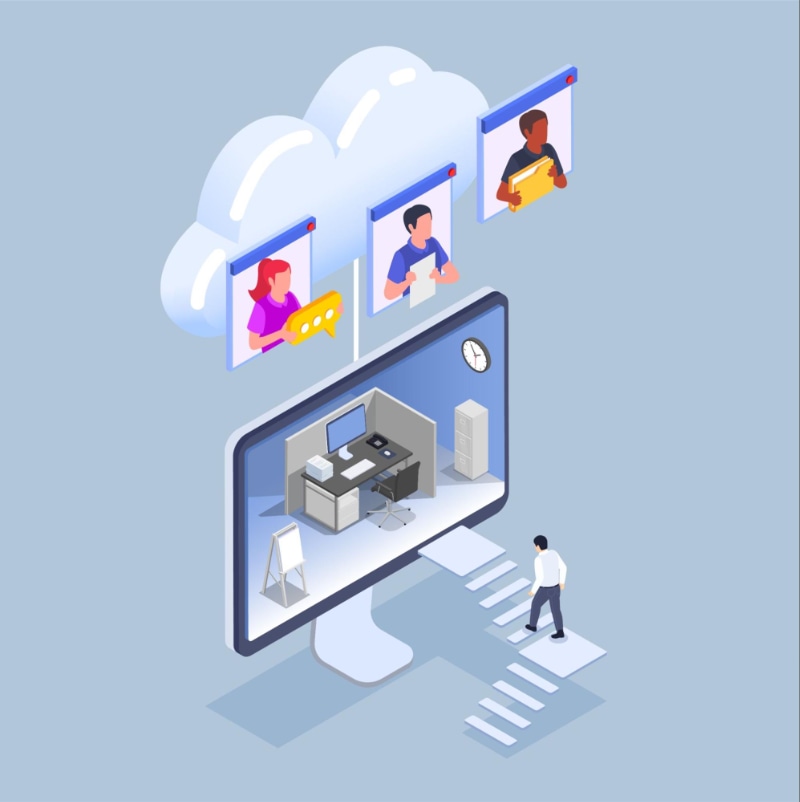 Every workplace must have a computer system network. Most of the time, employees carry out their work immediately at their workstations or via a remote computer. However, much private and sensitive data is shared and kept over these networked devices. It follows that computer monitoring is an essential procedure for the majority of firms.
Manufacturers and plant managers must effectively monitor their assets in today's competitive climate, get the best performance out of them, and react swiftly to problems. However, with companies that continue to run in a traditional, isolated setting, such a scenario is uncommon. This article will discuss computer monitoring, including what it is actually and how it benefits your business.
What Is Remote Computer Monitoring?
Remote monitoring refers to the capability of viewing, following, and controlling assets & facilities without being physically there. Numerous technologies, including wireless networks, sensors, transmitters, receivers, data processing, cloud-based, and analytics, enable this potential.
Employers utilize computer monitoring to keep an eye on the output, compliance, and workplace behavior of their staff. Both in-office & remote work teams can use it. As part of their compliance systems, businesses typically store employee activity logs & time information on secure servers. They may utilize analytics to find patterns in employee behavior and then use the knowledge to increase productivity.
MSPs should have comprehensive visibility thanks to a capable remote PC monitoring technology, which would then make it simple for technicians to remotely check on customers' PCs from one central location. The able Ncentral® solution's network monitoring features make it simple for you to check the status and configuration of each workstation, server, printer, and mobile device connected to your client's networks.
For comprehensive visibility, the app gathers crucial performance metrics from machines running Windows, Linux, and macOS. The user-friendly web interface makes it easy and simple for MSPs to manage numerous complex networks.
How Does Computer Monitoring Operate?
Most businesses employ monitoring software to keep track of all on-site and distant workstations linked to their network. These programs might include anything from a short timer to a whole workforce management suite with cutting-edge monitoring capabilities like:
Screen capture: To periodically take a screenshot of an employee's computer screen.
Data and time theft are prevented through multi-layer authentication
Tracking of file transfers.
Tracking of printed documents.
Analyzing user behavior to keep an eye on staff activities and spot potential danger signs.
Geofencing and GPS tracking for remote worker surveillance.
What Benefit Do Remote Monitoring Systems Offer?
1. Quicker Reaction Time To Emergencies
You can continuously check on the status of your assets using remote monitoring, and you can also spot irregularities right away. Analytics processing of this performance and health data yields additional information on preventative maintenance. so that you can drastically cut down on downtime and repair assets before they collapse.
2. Reduces Operational Expenses
Organizations can use the intelligent insights offered by cloud-based remote monitoring solutions to increase asset productivity and cut operating costs. For instance, the capacity to remotely monitor and control buildings and conditions allows firms to operate with fewer on-site employees, resulting in lower operational expenses and an enhanced bottom line.
3. Guarantees Product Quality
In heavily regulated industries like manufacturing, pharmaceuticals, and medical devices, this benefit is magnified. Throughout the manufacturing and transportation processes, businesses need to make sure their products stay clean and effective.
Medication is a good illustration. Pharma businesses can keep an eye on every step of their pharmaceutical supply chain, from the manufacturing plant to the doctor's office where they are prescribed or dispensed, thanks to remote monitoring. These tools make it simple and quick for pharmaceutical companies to identify temperature variations that could reduce the effectiveness of their vaccines.
4. Adherence To Legal Obligations
Equipment needs to be regularly and continuously monitored due to numerous industries, certifications, and laws. You will have a consistent stream of data streaming into the cloud storage with a remote monitoring system, which can help with regulatory compliance and is simple to access.
5. Long-term Rate Of Return Is Offered (ROI)
Long-term financial savings for enterprises can be achieved by upgrading to a remote monitoring service. These solutions typically reduce the likelihood of human error and provide real-time notifications, reducing expensive asset loss and freeing up workers to handle other important activities. Organizations can boost their return on investment (ROI) by using the automation and long-term savings offered by remote monitoring systems.
6. Centralized Surveillance
Even if your assets are located in various physical locations, remote monitoring with IIoT allows you to access data assets from everywhere, anytime, and on any device. As a result, from your workplace or even while you are on the go, you can monitor and assess the performance and health of assets that are situated in various geographic locations.
Which Businesses Are Capable Of Remote Monitoring?
Prior until now, SCADA (Supervisory, Control, and Data Acquisition) systems were only utilized by the manufacturing sector for remote monitoring.
In this instance, it was more accurately referred to as remote machine monitoring because a number of sensors were installed in the machines to track and report on the health of the equipment. However, more recently, the use of remote monitoring has expanded to a number of different industries, such as:
Management of commercial building
fabrication and material reworking
medical equipment, pharmaceuticals, and healthcare
Distribution and production of food and drink
Logistics for a cold chain
Gas and oil production
Aerospace
Water management for waste
Agriculture
Conclusion
Organizations must effectively and consistently monitor conditions, assets, and issues in the highly competitive and regulated business environment of today. It can have a significant positive impact on an organization's finances, reputation, and operations to be able to predict when conditions are going to become unfavorable or to receive an early warning of a probable equipment failure.
These systems enable businesses to monitor environmental factors that can affect their goods and employee safety while also providing a clear, continuous, and comprehensive view of their operations, staff, and equipment.