Categories
How to Master time tracking software in 6 simple steps
The employee monitoring software helps organizations to monitor their employee's activities. 81% of employers in the United States agreed that remote work is a success for their company when asked how helpful was to get remote work done. Remote work refers to employees working from different locations using modern technologies. The monitoring software is used to monitor an employee's computer screen, chat, internet use, file operations, e-mail, and other activities. Thus companies are increasingly adopting the use of these time tracking software.
Time brings remarkable results when managed effectively. This leads us to consider using Time tracking software. One common feature of these tools is that they track employees' productivity virtually. These tools ensure that the employee is not wasting time during his working hours. Playing a manager's role in a more efficient and effective way. The time tracker also identifies how employees use their time effectively.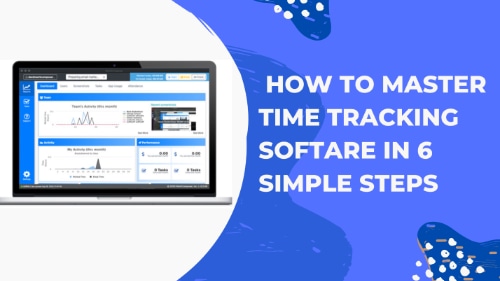 Time tracking software in 6 simple steps
Employers use time tracking software to track and record employee productivity in real-time. Let's Master Time tracking software in these six simple stepsHow to Master time tracking software in 6 simple steps
1. Choose your favorite time tracking software
Pick Time tracking software while keeping in mind all the key benefits you want.
A User-friendly interface so that it is easy to understand and easy to use for you and your employees. Time tracking app is something you use every day so it must give all the information in simple easy-to-use tabs.
Flexible reporting and Notifying help you to access employees' performance for the betterment of your business also the group data you get helps you to get the information you need.
Time tracking is key to improving productivity and workflow. It helps you to track employees' work hours, Time spent on assigned tasks, apps, and websites they accessed.
Organization of Tasks and reports is made easy by time tracking software you can micromanage how far your employees in their assigned tasks are.
Once you choose a time tracking software with the help of all these key features, its time that you start using it.
2. Add Employees to the System
Create your company's account by giving information like the company's name, phone number zip code, etc. in the setting's module. After creating the company's profile successfully now it's time to add your team. Add all the remotely working employees you want to monitor.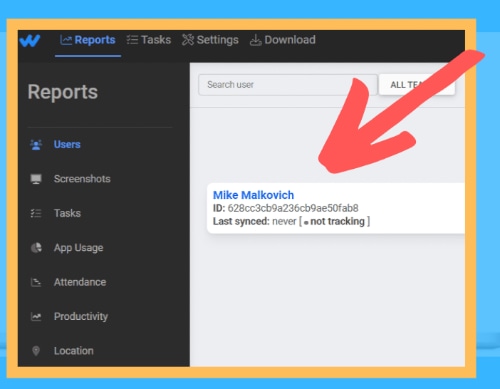 You can either send invites to your team members individually or you can manually add all the employees in this section.
3. Tracking Employee Attendance
Time tracking software makes it easy for you to track employee attendance and time. It gives you detailed insights into employees starting work on time, early, or consistently late. Key features include stopping tracking if there is no activity on the computer. If no activity is detected within the authorized time period the tracker automatically stops. When the user starts working again usually the software reminds him to start the app to track the active time.

This accurately collected data will help you to have an exact overview of team members' performance. The detailed attendance information helps us analyze if the organization is on right track, and is moving toward a great future.
4. Tracking Assigned tasks and time
The time tracking feature helps you to track assigned tasks.
Set the start date and due dates of assigned tasks
Add files, and documents and write task details
Set priorities of the tasks
Track the progress of the tasks on daily, weekly, or monthly bases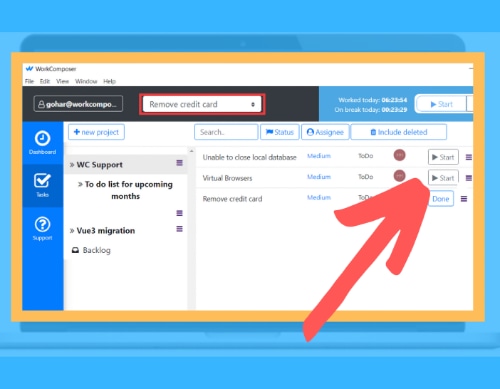 Timesheets feature helps you to
Track time spent on each task and subtask accurately
Track the record of overdue tasks
Set multiple projects that can be created and assigned to different teams.
Set the hourly rates of the team members and calculate project costs.
Advanced Features for productivity analysis
The collected data is now available for deep analysis. Reports generated by this feature are in the form of charts and graphs.
You can now have an insight into an employee's productive time which refers to the time spent on assigned tasks. You can look at an employee's performance graph. This is helpful when an employee is unproductive, this feature provides details of every URL, Website and app visited during work hours.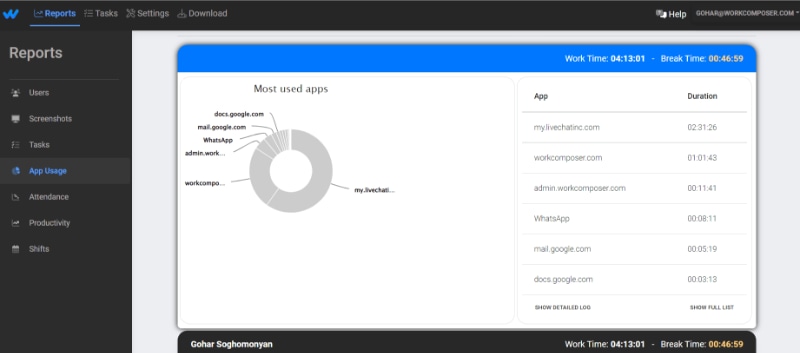 You can have access to detailed reports and insights into employee productivity. Some of these reports are:
The Activity Report gives a view of the total active time and total working hours of an employee
The Project report gives details of the time worked on tasks and subtasks
The Screenshot report shows information of time-to-time captured screenshots of employee screens
The App usage report indicates apps and websites visited by an employee during work hours
The Attendance report express when employees start working, stop working, and take breaks
The shift report shows details of tracking time during shifts
The Location Report gives information about the location based on the IP address.
6. Employee Monitoring Screenshots module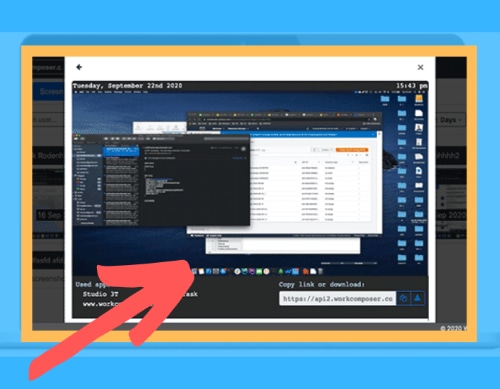 Auto screenshots of the user's screen are also a key feature of Time tracking software. They are very convenient to see if
There is any suspicious activity on the user's screen
Keyboard and mouse activity is satisfactory
Key resources like time and money are deployed properly
Any employee is creating problems
Most time tracking apps continue to work and take screenshots of users' screens when there is no internet connectivity.
Key Considerations for Implementing Time tracking software
The use of time tracking software must be fair. Managers must communicate with their teams to explain the benefits of Time tracking.
Ensure that employees' data is safe and will be used for productive purposes only.=
By leading you through this step-by-step guide of Time tracking software I can finally assess:
Time tracking software is designed to make a manager's job easier. It not only supervises the work but ensures that each hour charged is valuable. Besides that, it also helps remote workers see how long it takes them to complete every task step by step. This helps them with future time estimates and budgets.