Categories
What is Business Productivity Monitoring? And How Does it Affect Your Business?
How does employee monitoring affect the success of your business?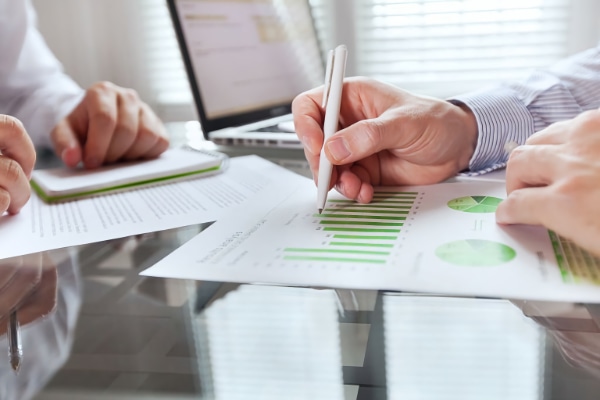 A company's success depends heavily on the productivity of its employees. Employee productivity benefits the company in several ways. Monitoring employees is becoming increasingly popular among businesses to maintain a high level of productivity. Are employee monitoring programs effective at increasing productivity? The following article provides an in-depth answer to that question.
What is Productivity?
The concept of productivity can be defined as the efficiency with which individuals, companies, or industries convert inputs into outputs. There are five levels of productivity:
Personal productivity: Individuals' ability to accomplish tasks in their personal lives and daily careers is often referred to as "personal productivity.".
Workforce productivity: A company's workforce productivity refers to the total output of all its employees.
Sector productivity: A sector's productivity is the aggregate productivity of its companies.
Team or department productivity: An individual or group's contribution to a common goal.
National or global productivity: This measures how productive an economy is.
Purpose of Employees Monitoring
Employee monitoring is advantageous for companies of all sizes. To maximize the effectiveness of the monitoring tool, it's crucial to establish objectives and goals. In this way, employees are aware of the reasons for the company's monitoring. Conducting regular reviews of employees to ensure they are still achieving the company's goals is essential.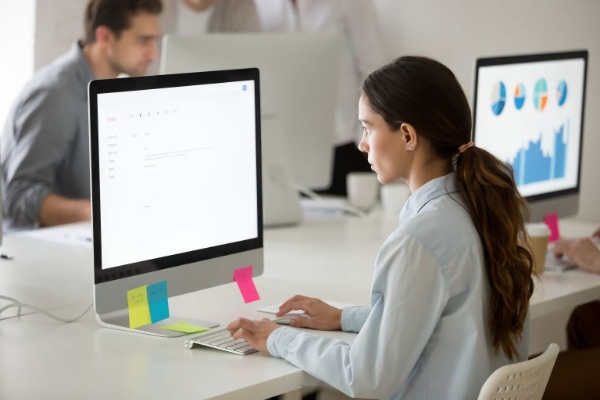 Employee monitoring is used to enhance productivity and prevent misconduct at work. Employee monitoring software such as Work Composer can help you keep track of employee behavior.
Monitor software monitors the user screen in the background and alerts administrators or managers when specific activities occur. It depends on your software and how you keep track of monitored activities. The most common types of content are screenshots and videos.
Activity monitoring software keeps records of application and program usage on monitored workstations. Employees can perform their jobs efficiently and safely with the help of statistics on user activity on the screen.
It is more likely that employees will focus on their work and be less distracted when they know that management is monitoring their performance and behavior.
Advantages of Business Productivity Monitoring
Here are some top-notch advantages of business productivity monitoring:
Enhance Productivity
Monitoring and managing time improves productivity. It is possible to motivate employees to be more productive by tracking their performance. Managers can also learn about employee work patterns and trends by measuring productive and non-productive hours. It is crucial to understand the employee's strengths and weaknesses to assign duties suited to the employee's abilities. Increasing employee productivity always results in a company's success.
Manage Time and Resources Efficiently
Monitoring business productivity can save your company significant amounts of money by keeping track of resource usage and employee activity. The employee monitoring software Work Composer can help you reallocate resources and maximize efficiency.
Establish Corporate Policies
It is possible to develop successful business policies by monitoring your employees. It is possible to create policies to address the issues of unproductive and productive hours when you have accurate data on them. By implementing these policies, you can manage your employees more effectively.
Eliminate Discrepancies
Monitor your business productivity to prevent payroll errors. By using the correct data, you can generate an error-free payroll report. As well as avoiding disagreements and confusion about overtime, you can ensure everyone is on the same page.
How to Use Employee Monitoring Software Effectively?
Management and employees will communicate regularly and receive feedback in relation to employee monitoring procedures. Regular training and monitoring of employees' progress are also essential when using suitable software. By following these best practices and regulations, your business will remain compliant.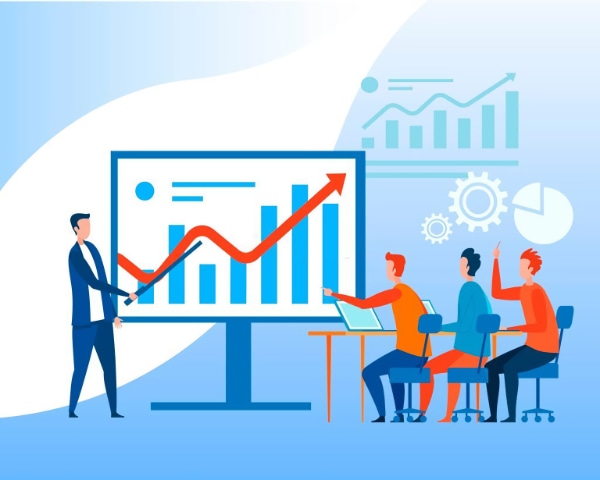 Define your goals
The goal of monitoring technology must be clearly defined before it can be implemented. It will help you identify the necessary resources and personnel for the project, track its progress, and identify any problems.
Maintaining a data collection schedule enables you to monitor and see if they meet your expectations and make adjustments or changes as needed. To assess your monitoring program's success, you must regularly evaluate it. Last but not least, make sure you reward your employees for their hard work!
Create a policy and procedure manual
Policy and procedure manuals are essential for any company. You should list the expectations of every employee in your company in this document. It will help reduce workplace conflicts and boost productivity by ensuring employees are aware of what is expected of them. Setting expectations for things like timeliness, attendance, productivity, etc., is also crucial because it will improve morale and foster equality among your employees.
Communicate with employees regularly.
A prosperous and healthy work-life balance depends on maintaining open lines of communication with employees. This can be done in various methods, including in-person interactions, internet chats, and written correspondence.
The key is to be open and truthful about your team members' expectations. They will be better able to comprehend your demands and make an effort to meet them. Daily feedback will help you to find the areas where the employee needs additional direction or support. Employees will improve professionally and accomplish their goals more quickly with the help of feedback.
Take action when necessary.
Regular communication with staff is crucial, as is keeping an eye out for potential warning signs. If anything isn't suitable, respond immediately to prevent things from worsening.
Monitoring software enables you to identify possible issues before they materialize into disasters. By handling them in this manner, you will be able to reduce the likelihood that your team will deviate from the script or even break the law.
Last Thoughts
Monitoring employee productivity benefits both the employer and the employee. Employees can increase their productivity, which will benefit them over time, and the corporation can monitor employee behavior at work.
Using a comprehensive employee productivity tracker, you may monitor employee productivity whether they are regular office employees, remote workers, or independent contractors. Always select a user-friendly and secure employee productivity management solution, like Work Composer, to prevent any privacy or legal issues.